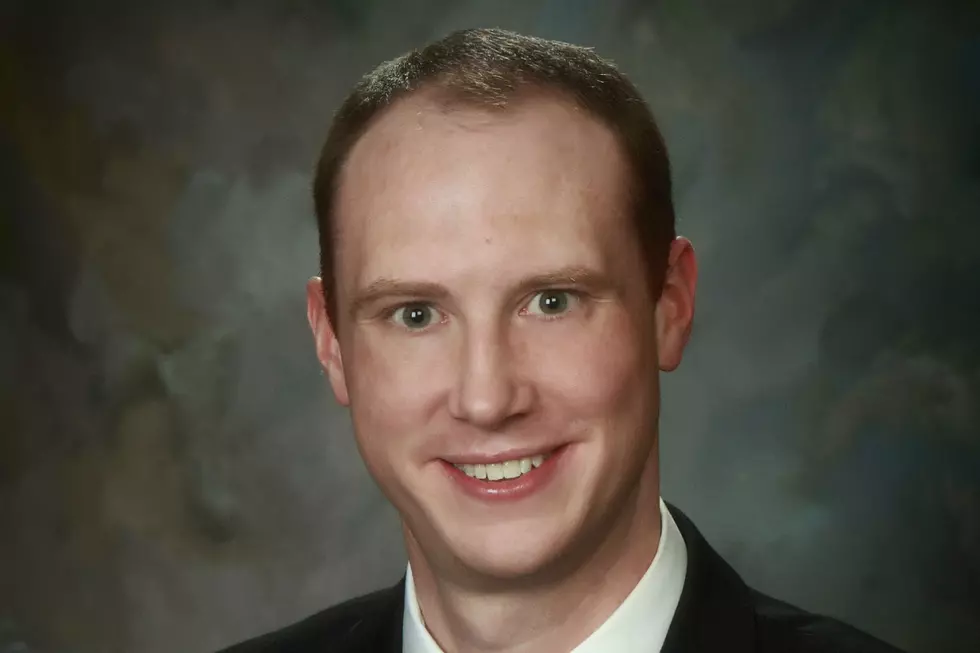 Gov. Gordon Appoints Goshen County Circuit Court Judge
Wyoming Governor's Office
Goshen County will have a new circuit court judge.
Torrington attorney Nathaniel Hibben will take Circuit Court Judge Randal Arp's place on the bench in Wyoming's Eighth Judicial District.
"This was a very difficult decision to make and all three candidates were outstanding choices," Wyoming Governor Mark Gordon said. "Nathaniel Hibben's work with the Wyoming State Bar and his experience in civil, financial, and agricultural law make him an exemplary candidate. His thoughtful viewpoints and legal experience will be of great use to him as a judge."
Hibben currently practices law in Torrington, where he also serves as a municipal judge. Prior to that, he worked as a public defender and as a deputy Goshen County Attorney.
Hibben and his wife, Chelsea, have called Torrington home since 2009.
An Iowa native, Hibben received a degree in history from Iowa State University and graduated cum laude from the Liberty University School of Law.
"Thank you, Governor Gordon, for entrusting me with this opportunity and privilege to serve the people of the Eighth District and Wyoming. To be welcomed into this community as my family and I have been has been reward enough," Hibben said in a written statement. "To have the respect of my colleagues and Governor Gordon's confidence in appointing me to this judgeship means more to me and my family than I can say. It is an honor to accept this appointment."
Wyoming Secretary of State Ed Buchanan was named as one of three finalists for the position. In a statement issued Friday, he lauded Hibben's accomplishments, calling the Torrington attorney a "brilliant legal mind."
"I will continue to execute the position of Secretary of State without hesitation with my phenomenal staff by my side as we confront all challenges set before us and seize every opportunity," Buchanan said.
Calling Buchanan an "extraordinary public servant who cares deeply about Wyoming," Gordon said he looks forward to continuing to work with the secretary of state.