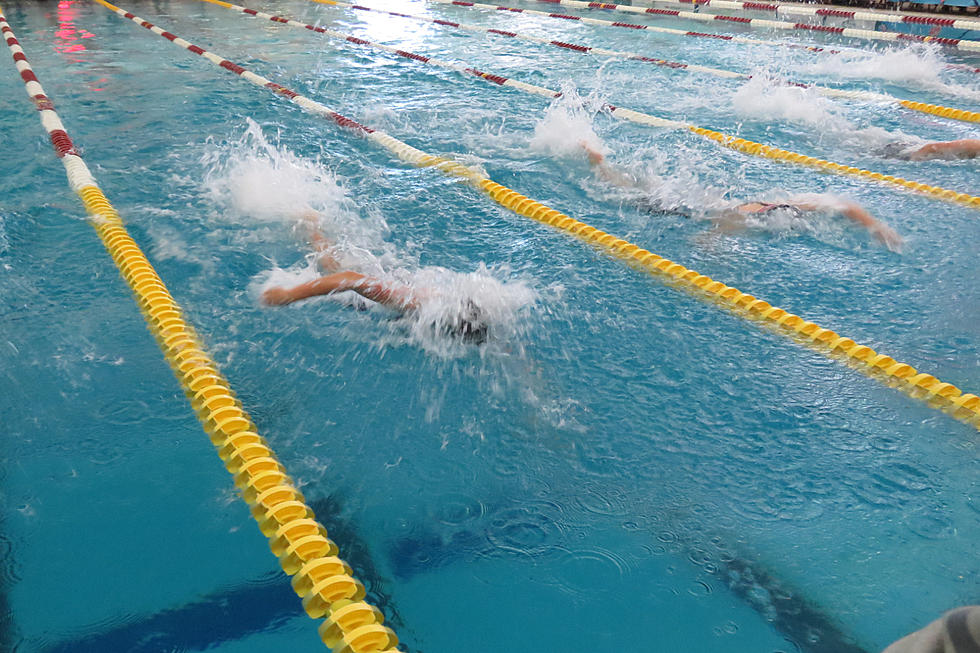 Wyoming High School Girls Swimming Scoreboard: Oct. 24-27, 2023
David Settle, WyoPreps.com
This is the final opportunity for girls to qualify for next week's state swim meets.
These are the "Last Chance" meets around Wyoming.
The girls' swimming and diving state championships will be in Gillette on Nov. 2-4.
Tuesday, Oct. 24:
CHEYENNE LAST CHANCE AT EAST HS – Cheyenne Central, Cheyenne East, Cheyenne South
CODY LAST CHANCE – Cody, Powell, Worland
Team Scores = Cody 121, Powell 23, Worland 7.
Thursday, Oct. 26:
CASPER LAST CHANCE AT NCHS – Douglas, Kelly Walsh, Natrona County
GREEN RIVER LAST CHANCE – Evanston, Green River, Lyman, Rock Springs
PINEDALE LAST CHANCE – Kemmerer & Sublette County
RIVERTON LAST CHANCE – Lander & Riverton
Friday, Oct. 27:
GILLETTE LAST CHANCE – Buffalo, Campbell County, Newcastle, Thunder Basin
LARAMIE LAST CHANCE – Laramie & Rawlins
Wyoming High School Sports Pics of the Week: Oct. 12-14
Wyoming High School Sports Pics of the Week: Oct. 12-14
Gallery Credit: Shannon Dutcher, Jolie Fay, Adria Trembly, Frank Gambino, Tina Frady, Casey Muffley, Susan Bullard, Chrissy Sanchez, Tammy Griebel, Kellie Jo Allison, Upton-Sundance Patriots, Jennifer Booth, James Yule, Ashley Jessen, Nicole McFarland, Chary Porter, Christina Foley, Riverton High School, Dave Treick, Annette Johnson,