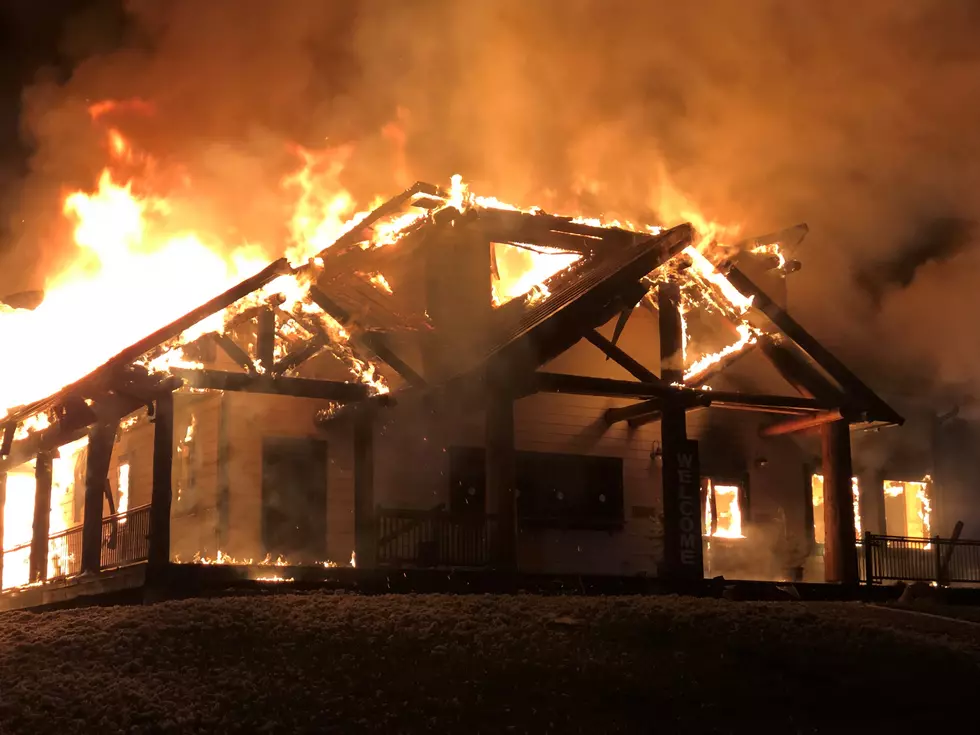 White Pine Ski Lodge Near Pinedale Total Loss in Morning Fire
Sublette County Unified Fire
Crews from Sublette County responded at roughly 1:20 a.m. Friday to a fire at the White Pine Ski Resort near Pinedale.
Sublette County Unified Fire Public Information Officer Mike Petty said the resort's main lodge was a complete loss.
Though the call initially came in as a wildfire, firefighters arrived instead to find the resort's ski lodge on fire instead. No injuries were reported and the lodge was the only building damaged in the blaze, Sublette County Unified Fire said in a press release.
Petty said the fire started inside the building and no nearby trees caught on fire.
Crews are currently mopping up the fire and its cause is under investigation.
Responders from Sublette County Unified Fire, Sublette County Sheriff's Office, Sublette County Emergency Management and Bridger-Teton National Forest were on the scene.
Firefighters monitored the area to ensure the fire did not spread to the surrounding forest or buildings.
The Wyoming Fire Marshal's Office is on-scene investigating.