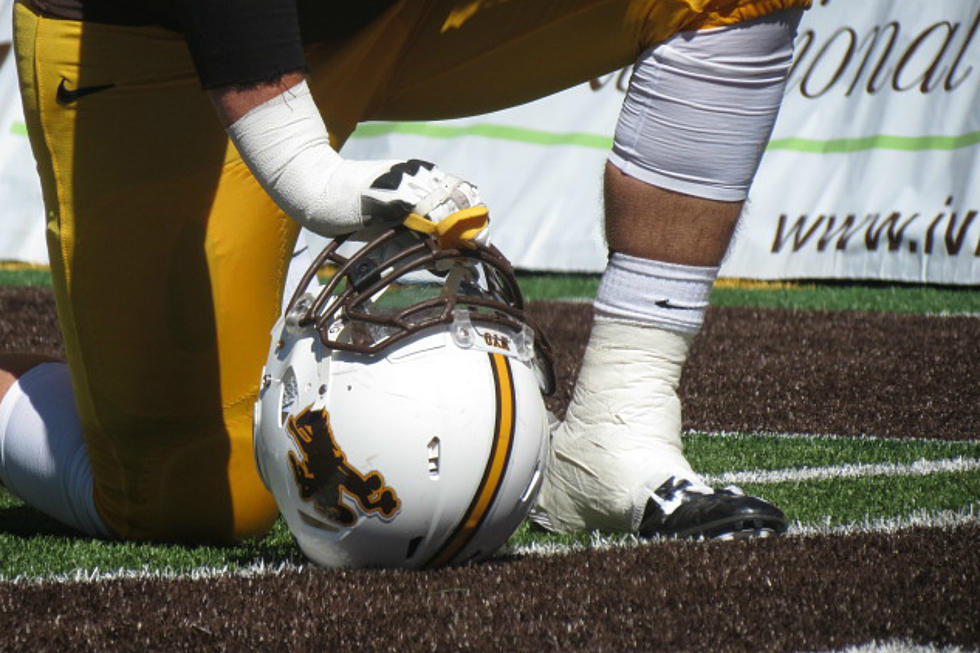 5 "Wyoming" Things To Do While You're Visiting San Diego
Jerrad Anderson, Townsquare Media
It's been an amazing 2016 football season, and now our Pokes get rewarded with a trip to San Diego for the Poinsettia Bowl. 
The December 21 game will restore an old Mountain West Conference and Western Athletic Conference rivalry that hasn't been played since 2010. Wyoming's opponent is the BYU Cougars. BYU enters the post-season at 8-4 and Wyoming at 8-5 after losing in the Mountain West championship game to San Diego State 27-24.
Fans who choose to make the trip with the team will be able to enjoy much more than just the game. Team activities that week include...
A team march through the Gaslamp District. The Western Thunder Marching Band, Spirit Squad and Pistol Pete will be in attendance.
A UW alumni gathering at the Harbor House. The event is open to all fans and includes a cash bar.
A team luncheon on the USS Midway
The official Wyoming tailgate party takes place just outside of Qualcomm stadium Wednesday afternoon.
We reached out to an anonymous San Diego resident who has also spent time in Wyoming for some additional advice, the anonymous party gave us a couple cautionary tips...
Note that the cops here aren't friendly like the ones you find in small towns who offer to drive you home after a night of drinking. You're going to jail if you're in the back of a cop car. Also, if you're driving around San Diego and want to drive in the left lane, you better be going 80 mph, otherwise, keep your a** in the slow lane.
And during your visit, if you get a little homesick, we've included some things you can do while in San Diego to help it feel like home...
1

Here's just a few of many great San Diego country-themed bars.

In Cahoots (Line dancing)
Moonshine Flats (Usually live music)
Double Deuce (Try to mechanical bull)
Moonshine Beach (Try the moonshine)

2

December in America's Finest City is usually a pleasant 60 degrees. But, if you're missing Wyoming's below zero temperatures, you can cool off by hiking Palomar Mountain, or you can always take a dip in the ocean. (Warning: Before getting into the ocean ask yourself, "Do I know how to swim?" 

3

It may not feel like Wyoming ranch-life, but you can go horseback riding along Imperial Beach. Your arrival will be especially welcoming for the employees who aren't used to customers knowing more about horses than them.

4

Count The Wyoming-Named Streets

Reminisce about how good life in Wyoming is while you count how many San Diego streets are named after our fine cities, or at least we'd like to think that's why they're named that. Keep an eye out for...

Laramie Way
Laramie Court
Cheyenne Avenue
Casper Drive
Jackson Street
Riverton Place
Rock Springs Road
Gillette Street
Sheridan Avenue
Sundance Avenue
Douglas Street
Green River Drive

5

Hang Out With All The Other Wyoming Fans

There will be thousands of others just like you from all across the Cowboy State. Wyoming residents are always easy to spot because they are wearing gold-colored clothes and will greet you with a loud "GO POKES!"