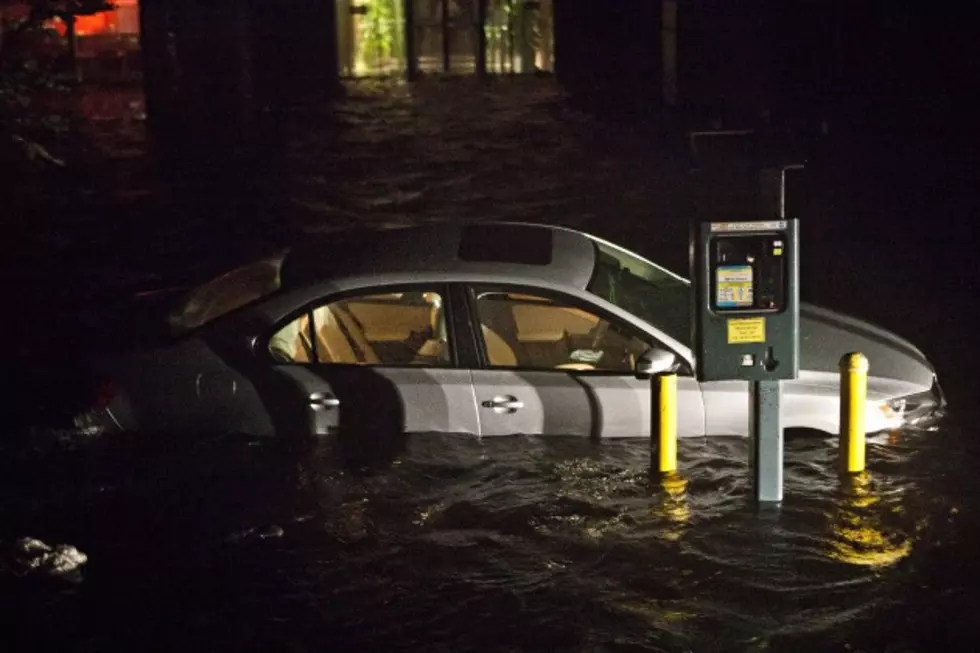 At Least 10 Deaths Attributed to Hurricane Sandy
Andrew Burton, Getty Images
ATLANTIC CITY, N.J. (AP) — At least 10 deaths are being blamed on Superstorm Sandy, which has knocked out power to over 3 million people across the East.
Sandy slammed into the New Jersey coastline with 80 mph winds Monday night and hurled an unprecedented 13-foot surge of seawater at New York City.
The surge is threatening electrical systems that power Wall Street. Large sections of lower Manhattan have been plunged into darkness as water pressed into the island from three sides.
New York Mayor Michael Bloomberg says backup power has been lost at New York University Hospital and the city is working to move people out. He's urging residents not to call 911 unless it's an emergency and imploring them to stay off roads so emergency vehicles can get around.
While Sandy has lost its hurricane status, forecasters say it remains every bit as dangerous to the 50 million people in its path. The hybrid storm is also smacking Washington, Baltimore, Philadelphia and Boston with stinging rain and gusts of more than 85 mph. Coastal communities have suffered flooding.