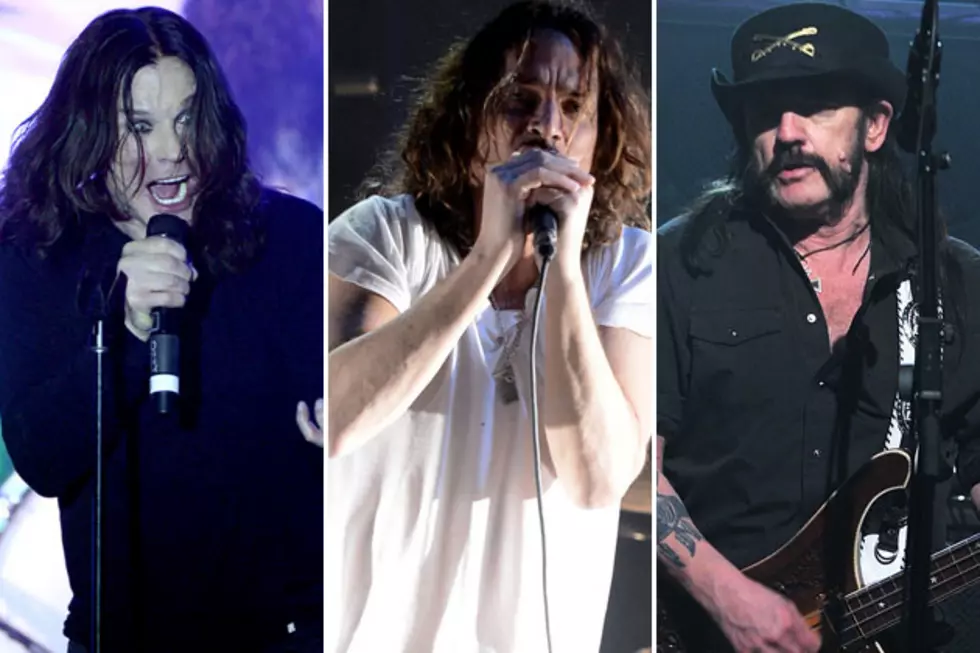 Black Sabbath, Soundgarden + Motorhead to Play Hyde Park
Kevin Winter / Theo Wargo, Getty Images
London's Hyde Park is going to get loud this summer.
It's all part of a decidedly eclectic BST experience -- the July 6 roster includes the Backstreet Boys -- but one that has an overall classic-rock tilt; on July 12, Neil Young and Crazy Horse are set to headline a bill that also includes the National. Tickets are scheduled to go on sale April 4 via AXS.
"The first time I came to London I didn't have a pot to piss in and I spent the advance I got for the first album on a new pair of shoes and some Brut aftershave," enthused Sabbath frontman Ozzy Osbourne in a statement. "Returning almost 50 years on, we are doing a it better for ourselves so I may even splash out on some new aftershave before taking to the stage at Hyde Park, the most beautiful park in London that has opened its gates to so many legends in the past. We are beyond honored to be allowed to put on a show and hope that the Royals will enjoy the it!"