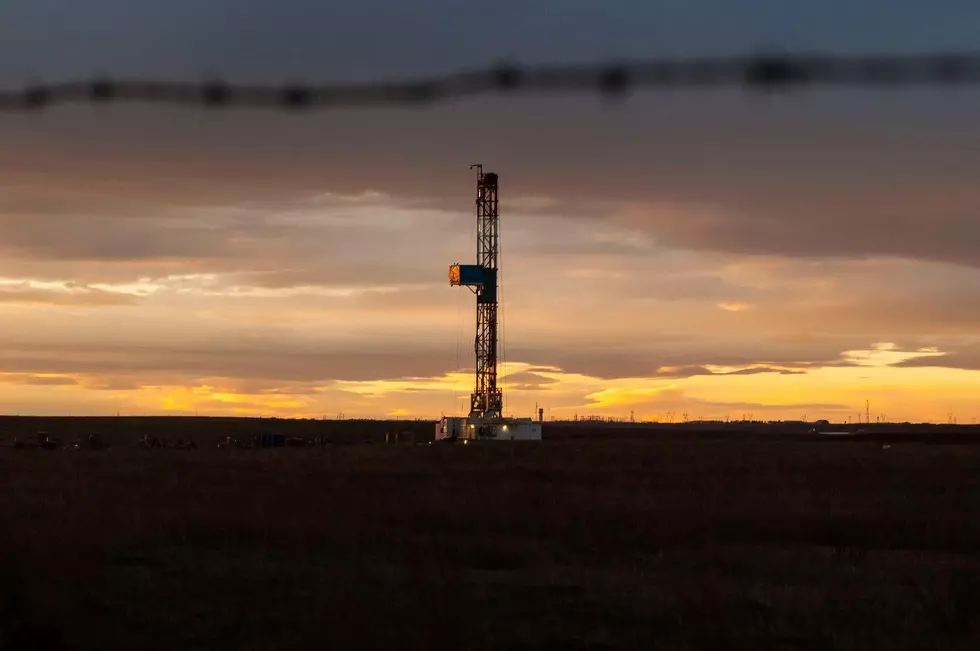 BLM: Proposed Wyoming Drilling Project Could Create 6,400 Jobs
Zach Spadt, Townsquare Media
A proposed oil and gas drilling project slated for central Wyoming would bring a lot of new jobs if it moves forward.
Of those positions, 742 would be directly related to production such as rig hands and operators. An additional 1,625 indirect jobs — administrative and support-type jobs — could be created. Lastly, the BLM projects 4,040 induced jobs as a result of the project.
Induced jobs include occupations that are created as a result of workers spending their money like restaurant staff.
Virginia-based ICF conducted the study, which also includes predicted environmental impacts, for the U.S. Bureau of Land Management. Aethon and Burlington Resources are the primary companies involved in the proposed project.
The project is currently in the public comment phase. Public meetings were held in Riverton and Casper this week. A meeting in Casper Wednesday was attended by a few members of the public and company representatives.
Officials from the BLM were also on-hand.
"The greatest single-year influx of workers and their families would be expected in year 3, with an in-migrating population projected at about 3,279," the report reads. A total of 12,841 people could move to the area by the project's 15th year.
Aethon proposed building a workforce facility to house up to 700 development and production workers in the project area. During the project's development phase, workers would be assigned 12-hour shifts on a "two weeks on, one week off" schedule cycle.
At the end of year 15 — when drilling activities are expected to cease — workers and their families would begin moving away from the area.
"Individual communities are not expected to be noticeably affected by the fluctuations in population and demand for housing," according to the report. "This is because of the proximity of the relatively large communities in the area: mainly Casper and, to a lesser extent, Riverton and Lander."
The U.S. Bureau of Land Management announced the potential drilling project in  April. Located mostly in Fremont County, the 327,645-acre field includes small portions of Sweetwater and Natrona counties.
According to a BLM statement, the project could generate up to $71 million per year in federal royalties, $57.6 million per year in state severance taxes and $70 million per year for Wyoming's counties.
As many as 254 million barrels of oil and 18.16 trillion cubic feet of natural gas could be produced from the field.
The proposal is still in the public comment phase at the state and federal level.
A request to more than double the amount of wastewater dumped into Badwater Creek and eventually Boysen Reservoir drew the ire of the Powder River Basin Resource Council. Aethon is requesting the state's permission to discharge 2.43 million gallons a day into a stream that eventually reaches Boysen Reservoir, according to a draft permit filed with the Wyoming Department of Environmental Quality.
The DEQ is accepting public comment on the wastewater permit through July 5, which can be left here.