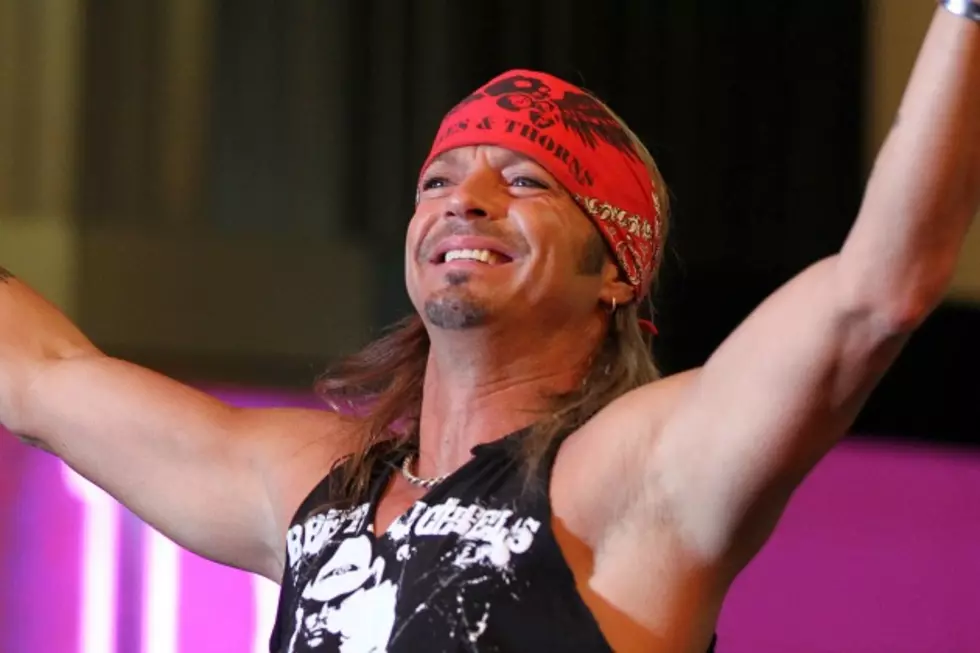 Poison's Bret Michaels Joins the Electronic Dance Music Craze
Isaac Brekken, Getty Images
We're going on 11 years since Poison released a collection of all-new original material, which is probably kind of upsetting for some people. But frontman Bret Michaels is here to offer a little relief to those long-suffering fans in the form of his new single, 'You Know You Want It.'
But before you rush over to the new MySpace to check out the song, please pause for a moment and allow us to add a brief caveat, which is this: 'You Know You Want It' doesn't actually sound like Poison, or even the more eclectic stylings of Michaels' solo releases. Nope, it's a dance track.
The folks at Metal Sucks unearthed the song, which boasts lyrics like "You know you want it / You know you want it / You know you get it / So you got it." As of this writing, it has received just over 1,800 plays, which means that if you head over to Michaels' MySpace page, you can be one of the first people to experience 'You Know You Want It,' and when it becomes a huge viral hit, you can tell everyone that you heard it before it was cool.
Presumably, this will be one of the cuts on Michaels' long-threatened star-studded solo project, 'Good Songs & Great Friends,' targeted for release later this year. After hearing 'You Know You Want It,' we can only imagine what other treasures are in store.