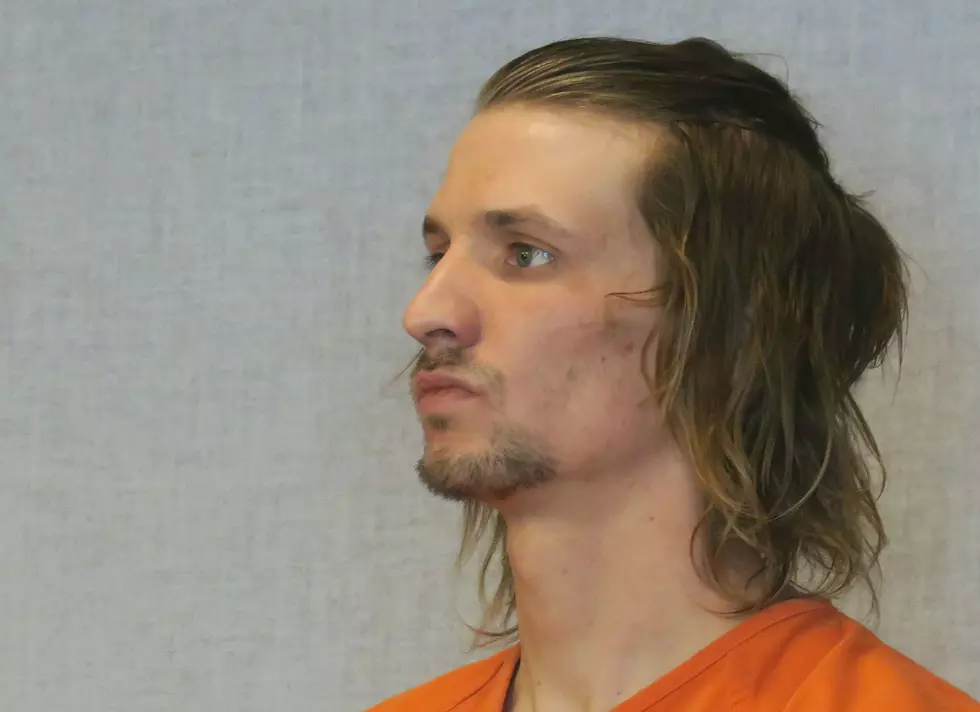 Casper Murder Suspect Waives Hearing
Tom Morton, Townsquare Media
The case involving a Casper man accused of fatally shooting his mother advanced one step further in court Thursday morning.
Appearing in Natrona County Circuit Court, 27-year-old Andrew Steplock waived his right to a preliminary hearing. He is charged with felony murder, second-degree murder- aggravated burglary and possession of a deadly weapon. He could face up to life imprisonment without parole, plus 30 years if convicted on all four counts.
Steplock's case now moves to Natrona County District Court where he will be arraigned and enter a plea at a later time. If the case goes to trial, it will take place in district court.
According to court documents, Casper Police officers were called to a home at 10th Street and Center Street at roughly 1 a.m. on Tuesday, Feb. 26. When they arrived, they found Steplock's mother, Deborah Steplock, with a gunshot wound to her head.
Steplock was arrested the next day at 11 p.m. in northern Colorado after authorities tracked his mobile phone. He allegedly told investigators he and his mother argued over money prior to the shooting. Steplock said he broke into the home though the back door while his mother was still awake.
She asked him what he was doing before he fatally shot her, according to court documents.
Steplock is being held on a $1 million cash bond.