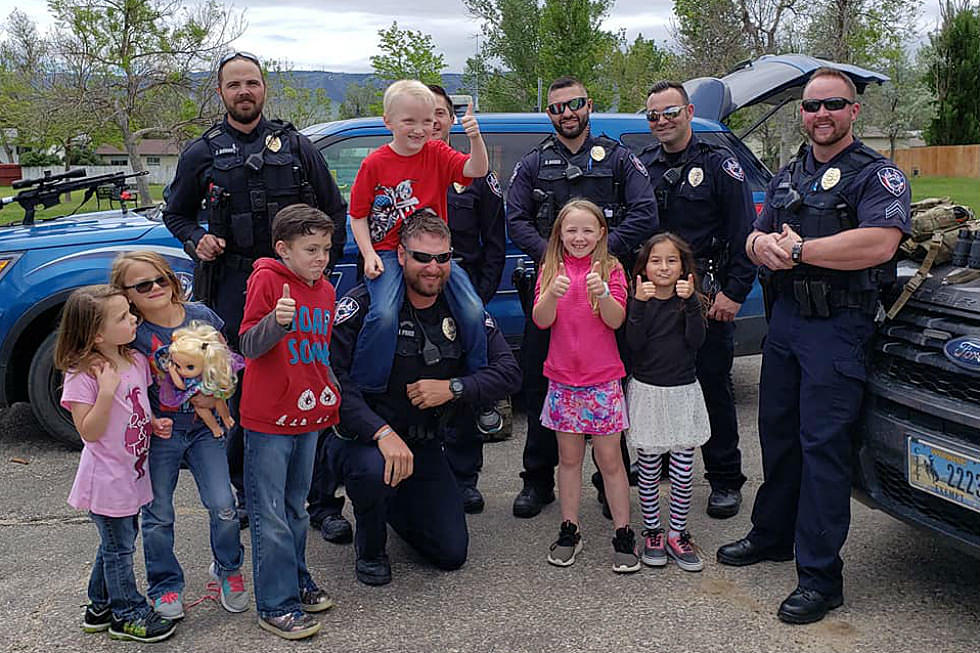 Casper Police Surprise Future Officer, 7, at His Birthday Party
Shondell Shughart
Policing isn't an easy job.
For starters, there's the front-row view of the worst in society. Police officers are seldom called because someone had an extra steak on the grill.
But every now and then, the opportunity to make someone's day comes up.
For Casper Police Sgt. Daniel Dundas and his patrol team, that happened Saturday.
Weylyn Shughart was celebrating his seventh birthday and not many people had replied to invitations for his birthday party. His mother, Shondell, contacted the Casper Police Department and asked if it would be possible to have an officer drop by and wish Weylyn happy birthday.
Several Casper police officers showed up with the gift of a Nerf gun and the means to let Weylyn realize his dream and be a cop for a minute. Weylyn's wanted to be a police officer his entire life.
Shondell said she only asked that one officer come to the event and never expected so many to show up, let alone with a gift.
Dundas said officers showed off their patrol cars. They let Weylyn play with the police lights and put on a SWAT vest.
Weylyn even got to arrest his mother for making him do homework.
"It reminds me why I pinned this badge on for the first time," Dundas said. "It's so uplifting."
As for Weylyn's law enforcement aspirations, Dundas said he could see them working a patrol shift together someday.