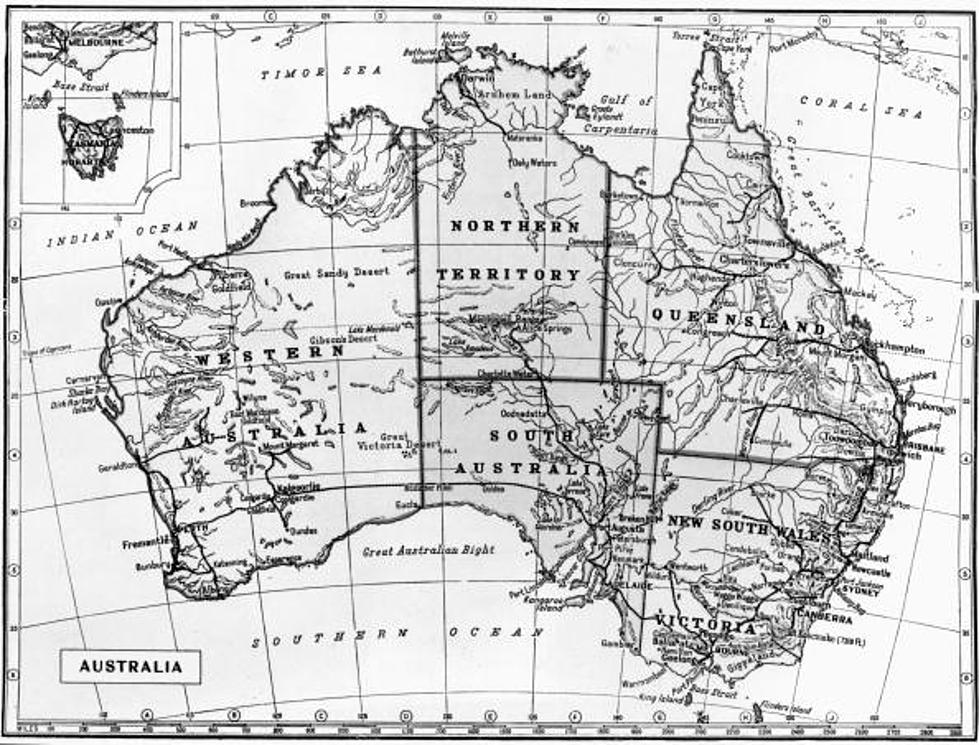 Did You Know There is a Wyoming in Australia?
Hulton Archive, Getty Images
Happy Australia Day, mate. Observed every year on Jan. 26, the celebration commemorates the landing of the first British ships on the continent in 1778.
Not far from Port Jackson, New South Wales, where the fleet first raised the British flag 238 year ago, lies the town of Wyoming.
Yep, there actually is a Wyoming on the other side of the world. This Wyoming is located on the central eastern coast of Australia, between Sydney and Brisbane.
Like our state, the city was named after the 1809 Thomas Campbell poem "Gertrude of Wyoming".
Wyoming was originally home to the Aboriginal tribe Kurringgai before it was turned into a British penal colony in the 19th century. The first building in Wyoming was a pub constructed in 1854, which stands to this day.
The suburb of nearby Gosford is also home to the Wyoming Shopping Village, the Wyoming Community Centre and the popular club soccer team the Wyoming Tigers.
Of course, Wyoming, Australia, isn't the only other Wyoming. In fact, there are several cities and counties across America named Wyoming too.