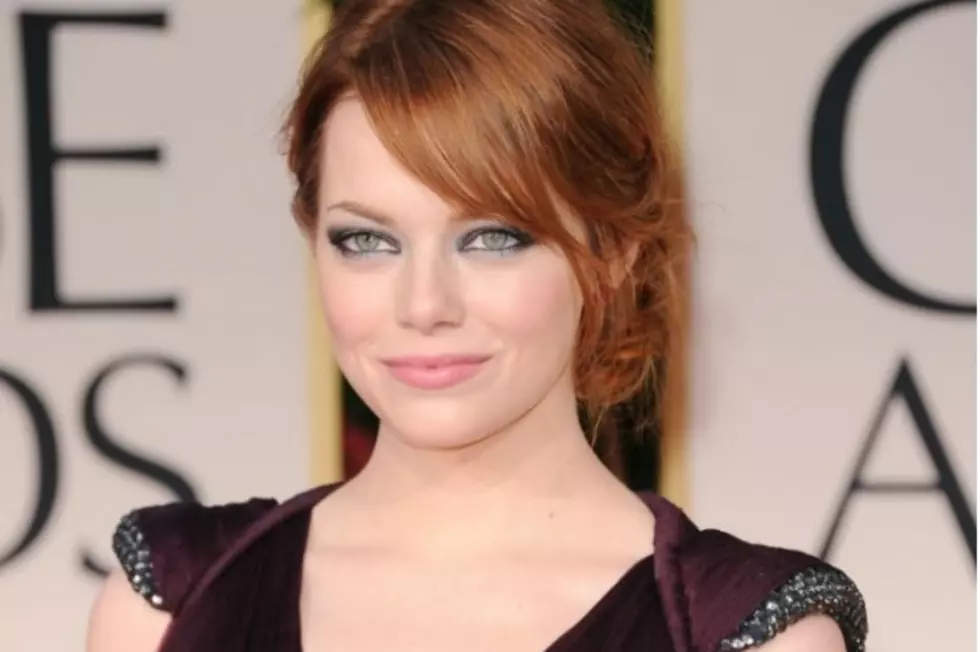 Emma Stone To Receive "Trailblazer" Award From MTV
One of the new awards MTV's adding to this year's Movie Awards will be the 'Trailblazer' trophy recognizing "actors beloved by the MTV audience who are carving out their own unique and diverse path within Hollywood," according to the network. Today, it was revealed that Emma Stone will be the award's first recipient.
Sure, Stone is immensely talented. And while she largely started her big-screen career doing comedies like 'Superbad,' 'The Rocker' and 'The House Bunny,' she since has increased her palate to include mature crowd-pleasers like 'Crazy, Stupid, Love' and Oscar-winning dramas like 'The Help.' She has a period-crime thriller in 'Gangster Squad' heading to theaters this fall, and she'll co-headline 'The Amazing Spider-Man' … this summer's July 4 blockbuster.
So yeah, she's, uh, blazing trails. She's as gifted as she is charismatic. And she's gorgeous. She's the talent we once thought Lindsay Lohan would become. And we guess it's nice that MTV's recognizing it (even if the award itself is a little silly and timed mostly as a promotional opportunity for 'Spider-Man').
Will it boost Stone's career? Absolutely not. But it means she and 'Spider-Man' co-star (and boyfriend) Andrew Garfield can goof off at the MTV podium during the normally laid-back MTV Movie Awards, which will be held on Sunday, June 3. Russell Brand hosts the event from the Gibson Amphitheatre in Los Angeles. Expect more announcements as we get closer, but for now, do you agree that Stone's a trailblazer who deserves to be recognized?