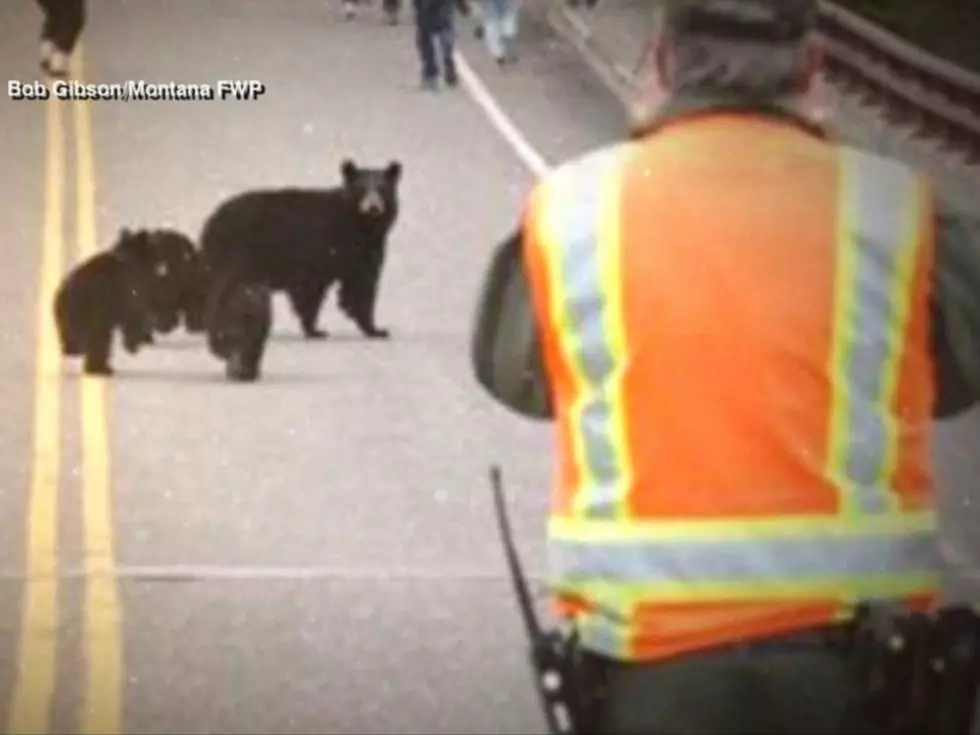 Family of Black Bears Chase Visitors in Yellowstone National Park [VIDEO]
Winston Greely/Montana FWP via ABC News
A group of tourists visiting Yellowstone National Park had a terrifying experience when their paths crossed with a family of black bears on a bridge.
The mother bear appeared equally terrified as she attempted to get her cubs away from the visitors.
No injuries resulted from the charge, but experts say the incident is a perfect example of the dangers in the park.
Jack Hanna, director emeritus of the Columbus Zoo, said:
A mama bear with cubs is not something you want to get near to at all. These bears do wake up in warmer weather, they're thirsty and hungry and they come out. This is their time of year.
Experts say keeping your distance is your best defense against a bear.