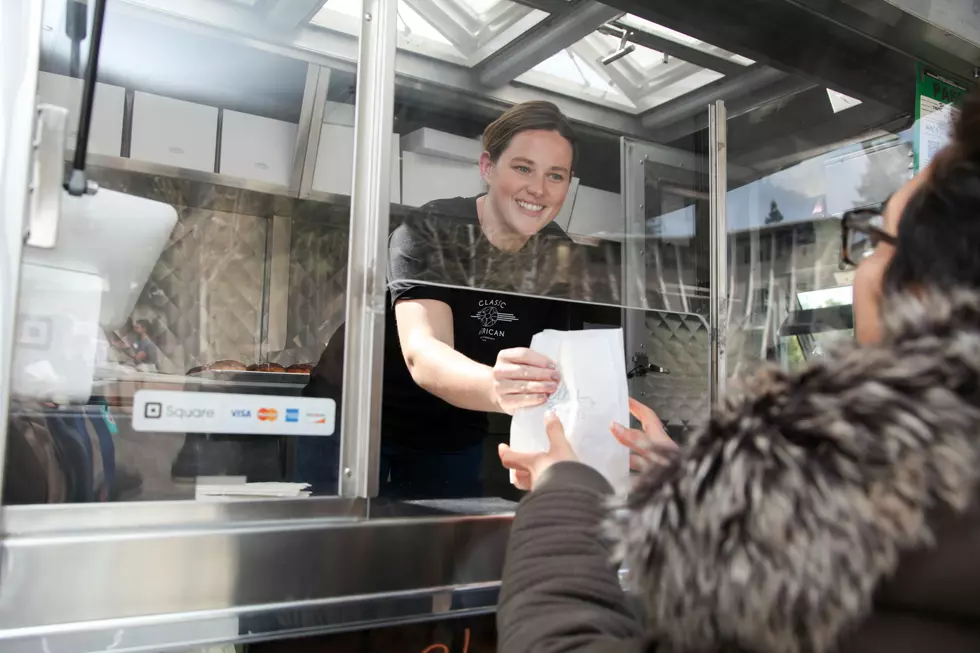 Food Trailers Could Be More Strictly Regulated in Casper
Kelly Sullivan - Getty Images
Food trailers in Casper are a step closer to being regulated in the same manner as food trucks.
That's after the Casper City Council on Tuesday advanced an amendment to city ordinances regulating food trucks on second reading.
Currently, non-motorized food trailers aren't as stringently regulated as their motorized counterparts despite having similar cooking equipment.
The International Fire Code, adopted by the city, requires fire suppression systems on motorized mobile food vendors, but it doesn't mention food stands, trailers and push carts that use the same kind of equipment.
Council members spent well over an hour discussing the proposed regulation changes.
At one point, the debate centered around a former Casper resident who owns a food trailer that serves as a wood-fired pizza oven. Under the amended ordinance, his business would be required to install a ventilation hood over his cooking area. While that makes sense for trucks that operate deep fryers, it could actually make his trailer more dangerous to operate, his attorney said.
Council member Bob Hopkins proposed exempting trailers operating wood-fired ovens from the ordinance amendment.
However, council member Steve Freel said such an amendment would open the door for unintended consequences and exemptions the council hasn't thought of.
Hopkins' proposal failed on a 7-2 vote.
The council voted 7-2 on the proposed amended ordinance. Currently, if passed, mobile food businesses that don't fall under the guidelines will have the option of appealing to the Casper City Council.
Council members will take up the ordinance on third and final reading June 4.