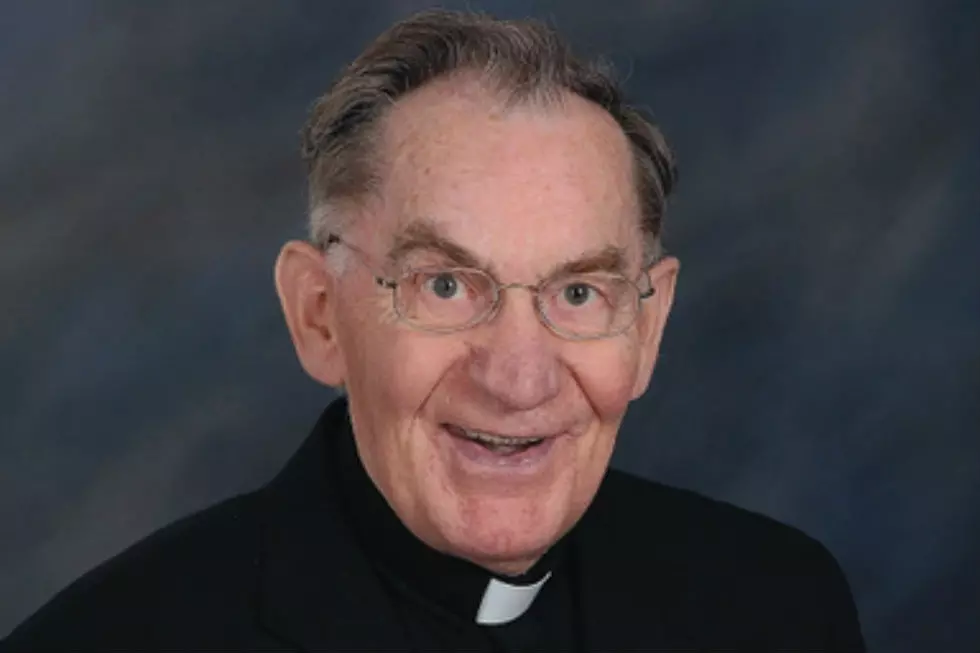 Funeral Mass In Casper Set For Monsignor James O'Neill
Diocese of Cheyenne
Monsignor O'Neill was a long-time and beloved Casper priest who started in Kemmerer and Newcastle, and spent most of his time as a pastor of St. Mary's Cathedral in Cheyenne, and pastor of St. Anthony's Church in Casper before he retired in 1998. Since then, he lived at the rectory at St. Patrick's Church. He also hosted a weekly television Mass for some 17 years.
According to an obituary published in the Casper Star Tribune, visitation will be held Thursday, March 21st, from 6:00pm to 7:00pm at St. Patrick's, followed by office of the Dead and Vigil Service. The Funeral Mass will be Friday, March 22nd at 10:30am at St. Patrick's. Interment will follow at Highland Cemetery. A Reception will follow Funeral Services at Saint Patrick's Gym, and all are welcome.
Memorials in honor of Monsignor may be made in care of your local parish to Saint Joseph Society for Retired Priests, Saint Anthony Tri-Parish School in Casper, or the Catholic Extension Society of America, sponsor of the TV Mass.