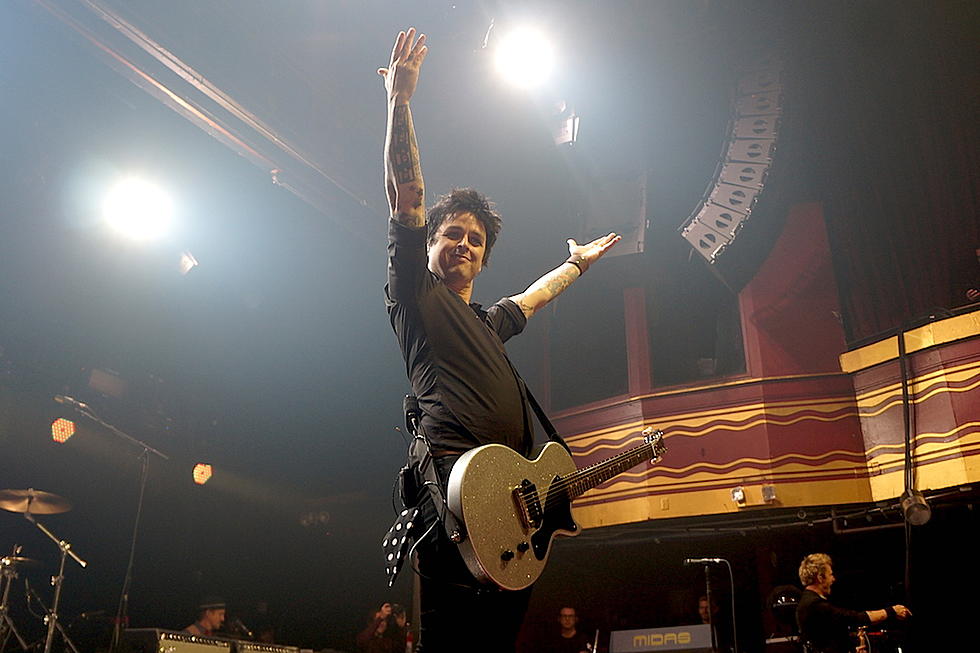 Green Day's Billie Joe Armstrong on President-Elect Donald Trump: 'Our Social Progress Got Punched in the Face'
Spencer Kaufman, Loudwire
Over the course of the last nearly two years, numerous musicians spoke out on the election cycle, condemning Republican nominee and now President-elect Donald Trump. One of the loudest voices was Green Day frontman Billie Joe Armstrong, who has now offered his thoughts on the outcome that will see Trump sworn in on Jan. 20 of next year.
Armstrong took to Instagram (seen below) to express his thoughts on the election, posting a photo of the Statue of Liberty with her hands obscuring her face as the commonly known "double face palm." He captioned the image with lyrics from Green Day's "21st Century Breakdown," stating, "Dream America dream, I can't even sleep from the lights early dawn, oh scream America scream, believe what you see. From heroes and cons.."
Following this up with another post (seen below), expounding on what this means for the pursuit of social equality in the United States, Armstrong said, "Our social progress got punched in the face. Hard. It's hard to tell if we made any progress at all.. the dark side of our better angels have spoken.. They gloat.. They cheer.. I pity them. I pity them because they have no clue what they've gotten our country into. Or the world for that matter."
"But one thing is for sure," he continued, "racism, misogyny, transphobia, homophobia, and xenophobes have no place in around Green Day and / or any Green Day event." In an all-encompassing statement, Armstrong declared, "If you are black, white brown, of any nationality or any faith, gay, straight, trans, girl, boy, punk, metal, goth, weirdo, skin, freak, and the overall marginalized of all ages we welcome you with all the rage and love we can muster.. We stand by you. Together. In love and unity forever.. And that day will come when we get off the ground and punch right back."
In an interview with Radio X, the Green Day frontman explained he was out of the country on election day, explaining, "When the elections happened, I went to bed — everyone thought the correct side was going to win. At 6AM, I woke up choking."
"I was like, 'oh my god, why am I coughing?' And then, of course, the first thing I do is check and see what happened," he kept on. "I looked at my phone and I had 50 messages. I was like, 'Oh, this is not good' because usually I get like four every day. All my friends and family — everyone was freaked out because they just elected a fascist to the White House for the first time in American history. It's all sinking in right now."
Offering a positive message, he finished up, "To echo Tré [Cool], in light of that, treat each other with respect and kindness and love and... Revolution Radio."
See Where Billie Joe Armstrong Ranks Among the Top 66 Hard Rock + Metal Frontmen
See Where Green Day Landed Among the 15 Greatest Punk Bands