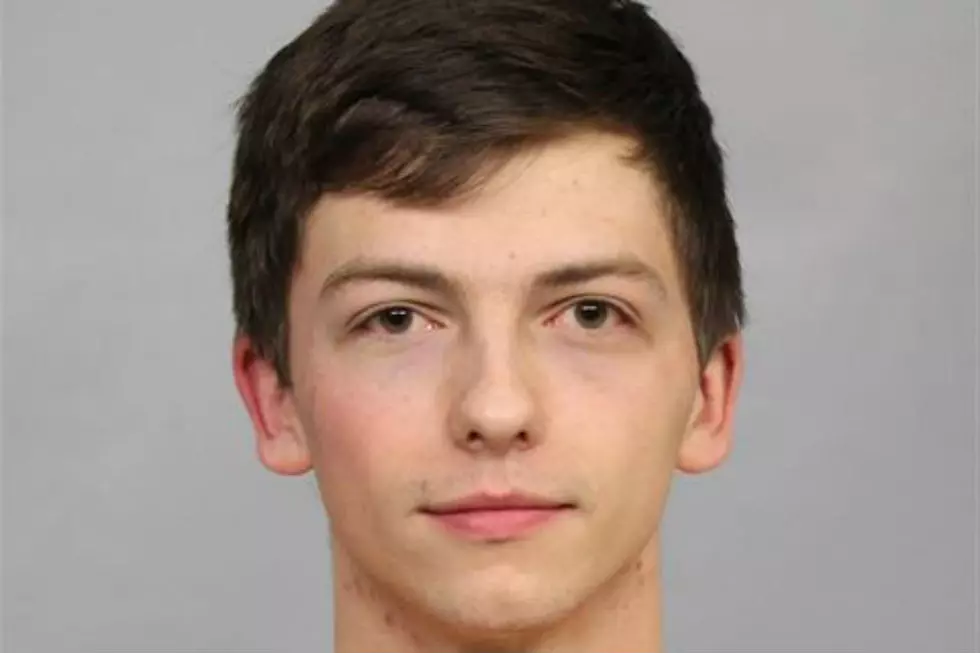 Jurors Hear 911 Call in Wyoming Medical Center Shooting Trial
Casper Police Department
A Wyoming Medical Center ER nurse recalled hearing several gunshots and fleeing an active shooter while on duty during the early hours of March 4.
Charlotte Smith was the first witness to testify in a jury trial in Natrona County District Court Monday.
"I'm in the ER and we have shots fired inside the building," she's heard saying in a 911 call played for jurors. "(The shooter) is in the back of the building by radiology."
A dispatcher asks how many shots were fired. Smith replies "at least four or five."
"Hold on. I apologize," the dispatcher says back. "We're getting everyone headed that way."
Mitchell Taylor is charged with two counts of aggravated assault. He previously pleaded guilty to felony property destruction last week, but he denies two aggravated assault charges.
Natrona County District Attorney Dan Itzen and an assistant DA, Kevin Taheri are prosecuting the case. Joseph Cole is representing Taylor for the Wyoming Public Defender's Office.
During his opening arguments, Itzen described a doctor walking down the hallway for a cup of coffee. The doctor planned to go upstairs but then he saw Taylor crouched down with a gun in his hand. The doctor turned and ran back to the ER before hearing a series of shots go off.
Smith said she was close to the doctor during the shooting. She said she remembers seeing muzzle flashes in the hallway.
However, Cole objected to portions of her testimony recalling the shooting. Particularly, Smith never told a Casper police investigator that she saw muzzle flashes or saw the shooter. After jurors left the courtroom Smith had a chance to listen to her interview with police to refresh her memory. She then testified she did not tell the detective she saw muzzle flashes in the hallway.
She also told the detective she did not see the shooter until police brought him out.
In his opening arguments, Cole testified that no one saw Taylor actually point his weapon at anyone.
"Scaring people to death is not what (Taylor) is charged with," Cole said.
Casper Police Officer Michael Pashcke was the first to arrive on at the scene, near the emergency room entrance. He could see people fleeing from the ER exit.
Pashcke grabbed his rifle and went in.
When he got inside, he found an abandoned handgun laying in the floor among spent bullet casings. Ten or 20 seconds went by before other officers arrived. The odor of gunpowder still hung in the air.
Pashscke and other officers began clearing the hallways. Eventually, they found themselves in an auxiliary tunnel that went under Conwell. They went up a flight of stairs in a maintenance building across the street where they encountered Taylor.
Officers commanded Taylor to show his hands, according to Pashcke's testimony. Taylor was acting very erratic, so Pashcke used his Taser. When he was arrested, Taylor allegedly asked officers if he killed anyone.
"I just told him no," Pashcke testified.
Jurors also saw images showing bullet holes in the ER's doors and walls along with bullet casings laying in the floor.
According to an affidavit of probable cause, Taylor took LSD, or acid, prior to the shooting.
Taylor allegedly told a Casper police detective that he felt suicidal and felt the hospital was the only place he could get help. After driving himself to WMC, Taylor couldn't find anyone to help him.
The trial is expected to continue at 9:30 a.m. Tuesday and conclude on Wednesday.