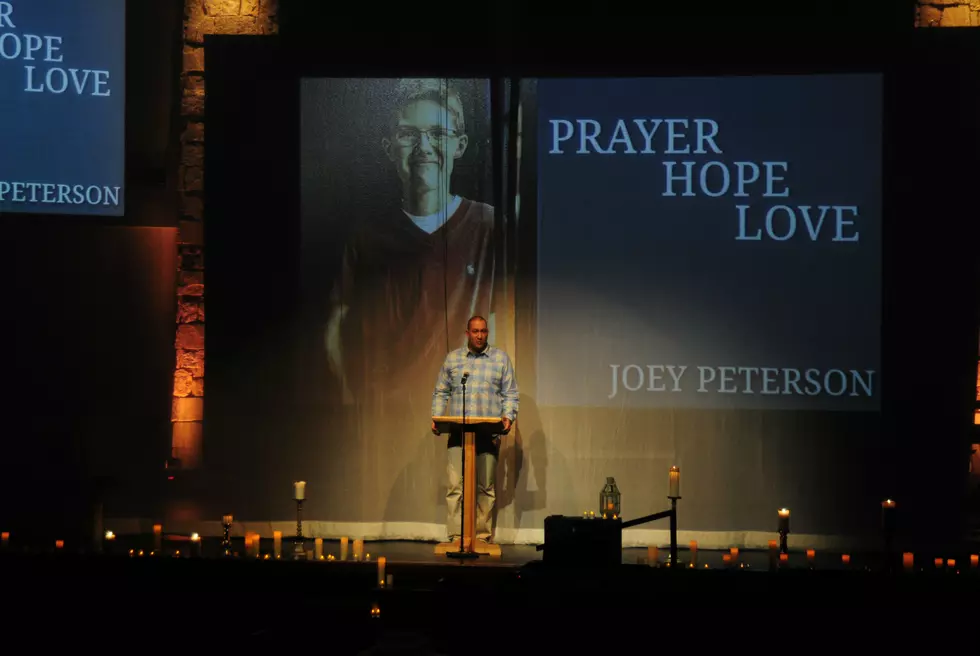 Natrona County Community Sends Up Prayers for Joey Peterson
Zach Spadt, Townsquare Media
Members of the Casper-area community streamed into Highland Park Community Church in Casper on Tuesday to send up their prayers for a boy missing since last Sunday.
Sixteen-year-old Joseph "Joey" Peterson walked away from his home near Hat Six and Goose Creek Road. Natrona County Sheriff's Office officials say Peterson has autism and cannot problem-solve at an age level.
Highland Pastor Mike Fackler led the service. Fackler offered prayers to the Peterson family and law enforcement who is searching for Peterson.
"Thank you for that young man's life," Fackler said. "Thank you for that incredible smile you gave him.
"Thanks for the laughter that would fill a house."
Fackler called the search for Peterson hard and difficult.
During the half-hour vigil, people of all ages and backgrounds bowed their heads during several moments of silence. Fackler also asked the community to pray for other people who have gone missing from the area, like Kristi Richardson.
Peterson walked away from his home sometime around noon Sunday, November 11. A search has ensued since then.
Enter your number to get our mobile branded app