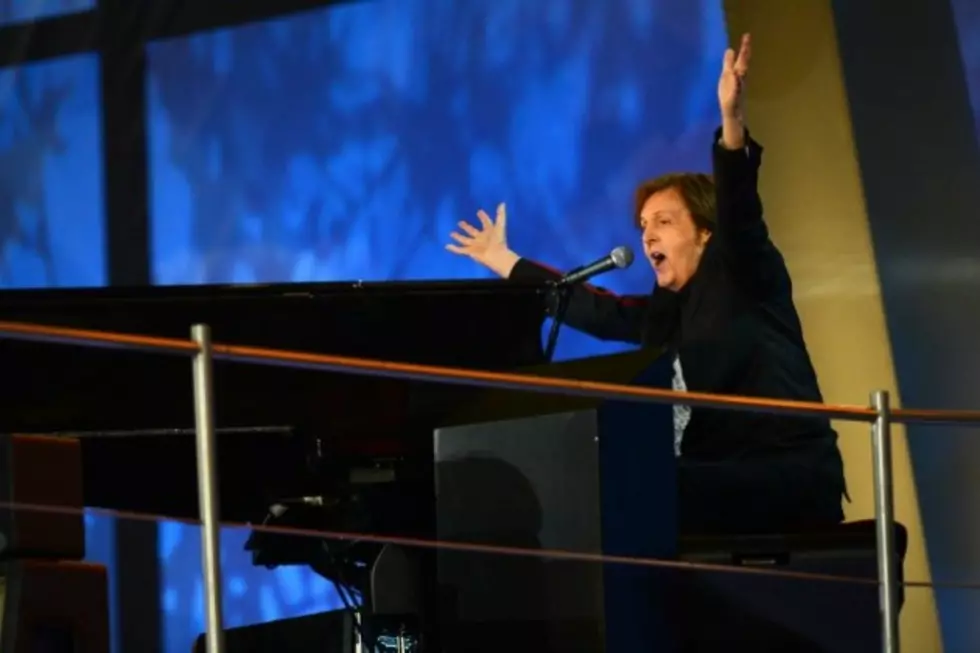 Paul McCartney to Appear on Christmas Episode of 'Saturday Night Live'
Lars Baron, Getty Images
On Dec. 15, Paul McCartney will be the musical guest on NBC's 'Saturday Night Live.' This will be the last original episode of the show before Christmas. Martin Short, who was an 'SNL' cast member for the 1984-85 season, will be the host that evening.
This will be McCartney's fifth appearance on the long-running late-night comedy program. He has previously sung on the show in 1980, 1993, and 2010, and had a cameo in a sketch in 2006.
When on 'SNL,' McCartney does not restrict himself to just singing. On his last appearance, he impersonated Prince Charles' wife, Camilla Parker-Bowles. In 1993, he played himself being interviewed on 'The Chris Farley Show' in one of the most beloved 'SNL' sketches of the past 20 years.
It's going to be a busy Christmas for the former Beatle. Three days before the 'SNL' show (Dec. 12), he will join Bruce Springsteen, the Who and many other acts at Madison Square Garden for a Hurricane Sandy relief concert. He has also lent his vocal and guitar talents to a single to raise funds for charities associated with the 1989 Hillsborough tragedy, which killed 96 fans of Liverpool Football Club.