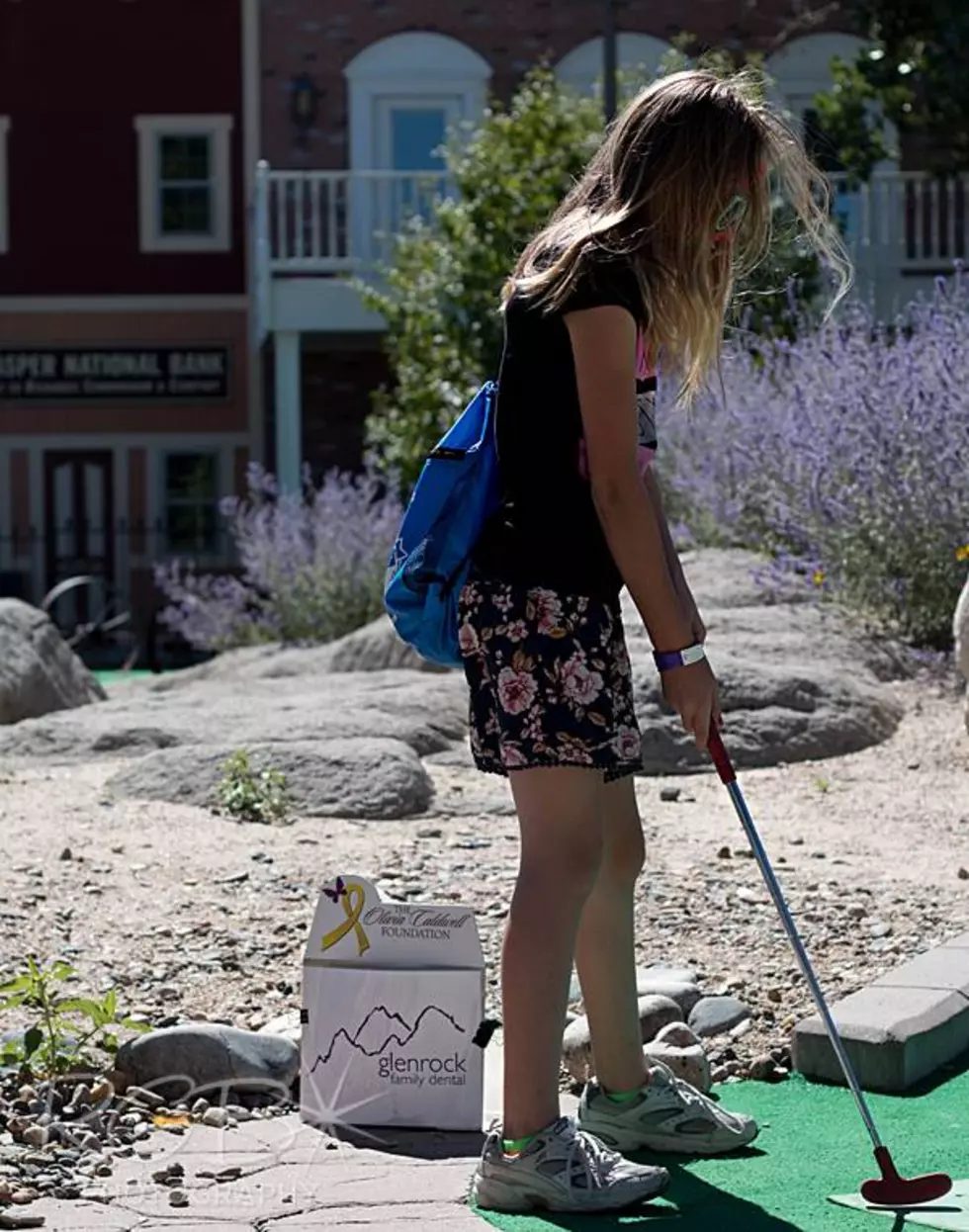 'Putt N Play' In Casper To Battle Pediatric Cancer
Courtesy Olivia Caldwell Foundation
It's a chance to take take the family out for an afternoon of fun, and support pediatric cancer research at the same time. The Oliva Caldwell Foundation will be holding their 4th Annual Putt N Play for Pediatric Cancer on Saturday, September 8th, at the Old Town Family Fun Center.
The proceeds will benefit the Foundation and their mission to provide funding for childhood cancer research and programs to improve the lives of children battling cancer.
The annual event is scheduled to coincide with Child Cancer Awareness Month. "It was cause that I really knew nothing about until I was one of the very unlucky parents who had a child who was diagnosed with cancer," said Katie Caldwell, Katie Caldwell, the Founder and CEO of the Olivia Caldwell Foundation. "Olivia was just four months old when she was diagnosed, and then passed when she was 20 months old."
The Foundation will hit the five-year mark in November. "In the four years we've given checks, we've already given $225,000 to pediatric Cancer research," said Caldwell.
Putt N Play is a fun family event for people of all ages. You can play mini golf for $5.00, and carnival games 50 cents a ticket, and shop through a large silent auction. There will also be face-painting and hourly drawings for prizes.
Putt N Play for Pediatric Cancer:
Saturday, September 8th, 2018 from 10:00am to 6:00pm
Old Town Family Fun Center behind the Parkway Plaza
Save with ticket packages available in advance at the Olivia Caldwell Foundation Website