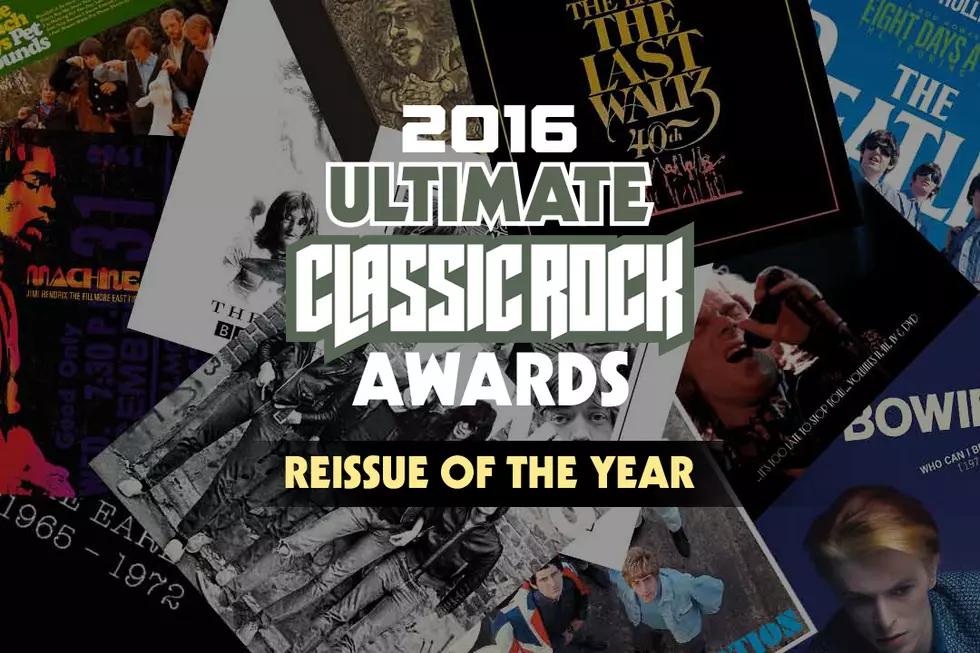 Reissue of the Year: 2016 Ultimate Classic Rock Awards
Classic rock thrives on its past, which makes the new batch of reissues that surfaces every year a fascinating study. For every in-depth archival release that uncovers lost gems from an artist's vaults, there's at least a half-dozen records that merely repackage an old LP under claims of remastered sound.
Like most years, there were plenty of both in 2016. But the year's best reissues stand out, whether they're essential and exhaustive box sets like the ones by Pink Floyd, Lou Reed and the Rolling Stones or expanded versions of some of rock's all-time greatest albums (see the Beach Boys, Ramones and the Who).
We're almost certain these are the best archival releases of 2016. But which is the best? That's where you come in. You make the final decision by voting in our annual Ultimate Classic Rock Awards for the year's top reissue.
If you're a fan of classic albums given a new polish or a band's history collected in one tidy package or even someone who wishes they could hear classic live Beatles recordings that didn't drown in audience screams, there's something here for everyone. You now just have to decide which one is your absolute favorite.
If you're torn between two or more candidates — or just want to be sure you do everything you can to make sure your favorite tour wins — come back every hour to cast your ballot again and again. Voting for each of the 2016 Ultimate Classic Rock Awards categories ends on Jan. 9, 2017, at 11:59PM ET. As always, the winner will be decided solely by reader's votes, so don't be shy about hitting those polls — and may the best reissue win!