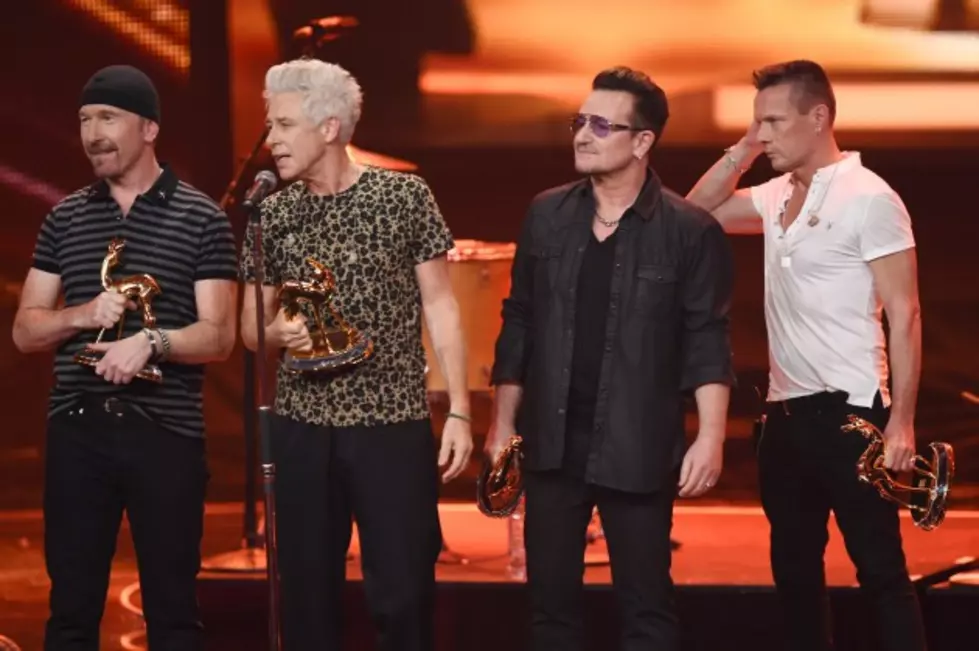 Matthias Nareyek, Getty Images
As we approach The Grammy Awards, there's big noise about some of the artist that may take the stage.
The website HitsDailyDouble is claiming (through inside sources) Madonna & U2 have already been lined up to perform. AC/DC is also rumored to be apart of music's biggest night.
In fact, Madonna actually hinted that she might appear at the Grammys earlier this month during an interview with Billboard. Madonna isn't actually nominated this year, nor is AC/DC, because their latest album was released too late in the year to be eligible. U2 has received one nod, Best Rock Album, for their album Songs of Innocence, which they released for free to iTunes users worldwide, causing much controversy. All three artists are past winners.