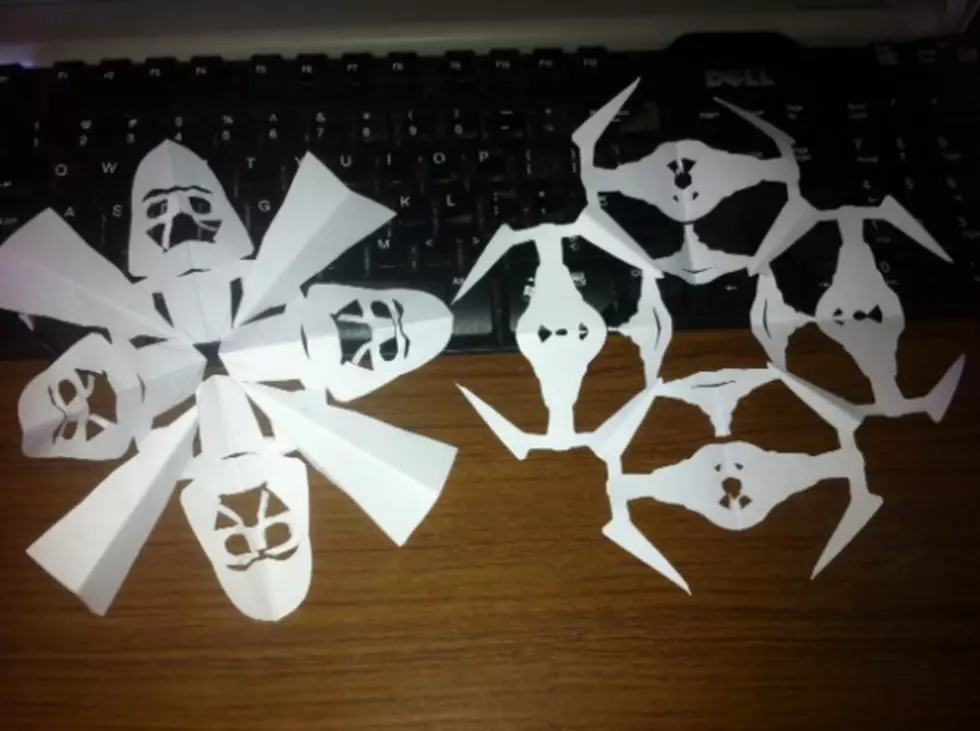 The Force is Strong With These 'Star Wars' Themed Paper Snowflakes
Photo: John Riggs
I'll admit I'm not very good at arts and crafts. Not that I'm completely terrible, it's just that I don't get into them as much as I could or should. When my friend pointed me out to these Star Wars themed Snowflake templates, I knew it was something I could get behind.
Making paper snowflakes is one of those crafts that anyone can do, really. Just fold, cut it up in random places, unfold and you're good to go. Someone took the time and effort into making some iconic images from Star Wars into their snowflake patterns. See if you can make these, too!
You can find these Star Wars snowflake templates at anthonyherreradesigns.com. Simply print out the design you want, fold it up and cut out all the greyed out area.