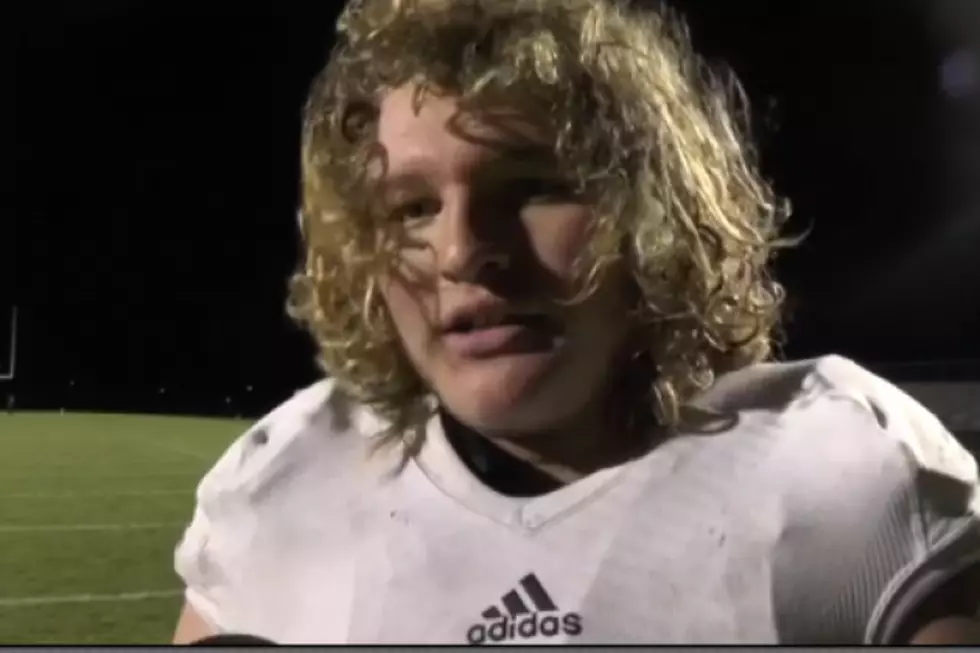 The Wyoming Cowboys Have A New 'Torrington Flash'
Frank Gambino, Townsquare Media
During his basketball career at the University of Wyoming, Jason McManamen's small town roots and blinding speed (or lack thereof) earned him a unique nickname, "The Torrington Flash".
Now that Jason's playing days are over, Wyoming has a new "Torrington Flash" on the football field.
Logan Harris was a Pokes fan before he was old enough to walk. As a child, he dreamed of someday taking the field at War Memorial Stadium. After being named the Wyoming 3A East Defensive Player of the Year last year, the 6'3", 280 lb. lineman got the call he had been waiting for his entire life; he was going to be Cowboy.
Harris didn't waste time when he arrived in Laramie. He quickly impressed coaches in training camp and was recently named the starting center in his first game as a true freshman.
If he's anything like McManamen, the new "Torrington Flash" could be in the starting lineup for years to come. Go Pokes!!!