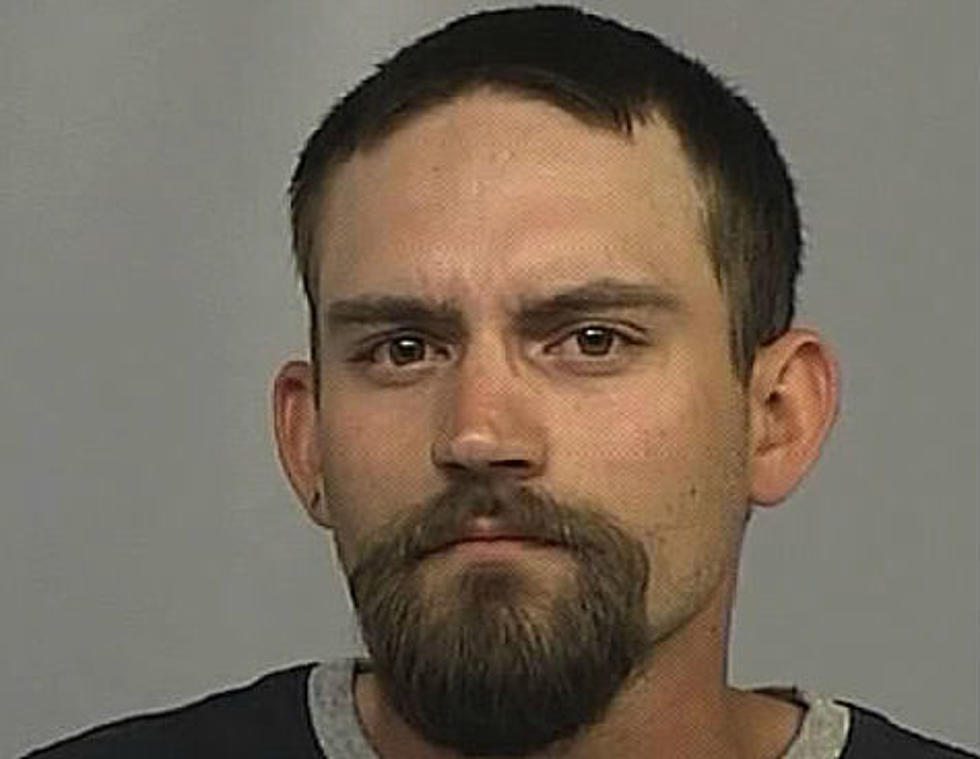 Trial Continues For Casper Man Accused Of Assaulting Vulnerable Adult
Casper Police Department
The jury trial of a Casper man accused of sexually assaulting a special-needs woman outside a bar last year continued in Natrona County District Court on Wednesday with police officers testifying how they investigated the case.
Raymond Martin Brown was arrested for public intoxication early July 8 after police responded to a report of an assault at the Keg & Cork restaurant on Blackmore Road, according to court records and testimony Wednesday.
Brown was later charged with one count of third-degree sexual assault (no intrusion) of a person with a mental deficiency or developmental disability, and one count of abuse of a vulnerable adult. If convicted on both counts, he faces a potential punishment of up to 25 years in prison.
Wednesday, the eight-man four-woman jury heard from some of the officers who investigated the incident first reported as a fight about to occur over "a male molesting a female with Down Syndrome."
The woman who called 911 told police that she had been at the bar celebrating her 10-year high school reunion, and had brought her 30-year-old cousin, according to court records. About 1 a.m., the woman said, her cousin approached her and said a man had tried "to get sexy with her."
The alleged victim identified Brown had taken her out to his truck in the parking lot, where he touched her inappropriately. Bar patrons "rounded up" Brown inside the bar, then forced him into the parking lot.
Assistant District Attorney Kevin Taheri showed the jury a video of an interview of an inebriated Brown by officers Tony Stedillie and Sam Dunnuck at the police station about 3 a.m. July 8.
Brown said, "I didn't do anything wrong," "I honestly don't know what I did wrong," and "I just want to go to bed." Brown also asked if this was an interrogation.
After the interview, Dunnuck said he couldn't release Brown because he didn't have anyone who could take him home and he was too drunk to be on his own.
Three months later, on Sept. 20, officers again called Brown and he voluntarily went to the police station for another interview, Dunnuck said. Brown again told the officers he didn't remember much from that night.
Brown's defense attorney Don Tolin cross-examined Dunnuck, who had said there's a difference between an "interrogation" and an "interview."
Tolin said he didn't know there was a difference between the two words.
Dunnuck responded that he was a soldier in Iraq, and that "interrogation" involves "a little more force."
Later Wednesday, Taheri questioned police evidence technician Alyssa Baedke and showed her numerous envelopes for containing evidence such as cotton swabs used to gather DNA evidence from saliva.
Baedke told the jury how she would, for example, put on gloves, open a sealed package with a cotton swab, take a sample from a mouth, put it in the package, seal the package and write the date and her name on it.
She also recounted her conversation with officers while she was driving to the Keg & Cork and urged them to make sure the alleged victim did not change her clothing so it could be examined for evidence of a possible assault.
Brown remains free on $5,000 bond.
The trial will resume at 9:30 a.m. Friday.