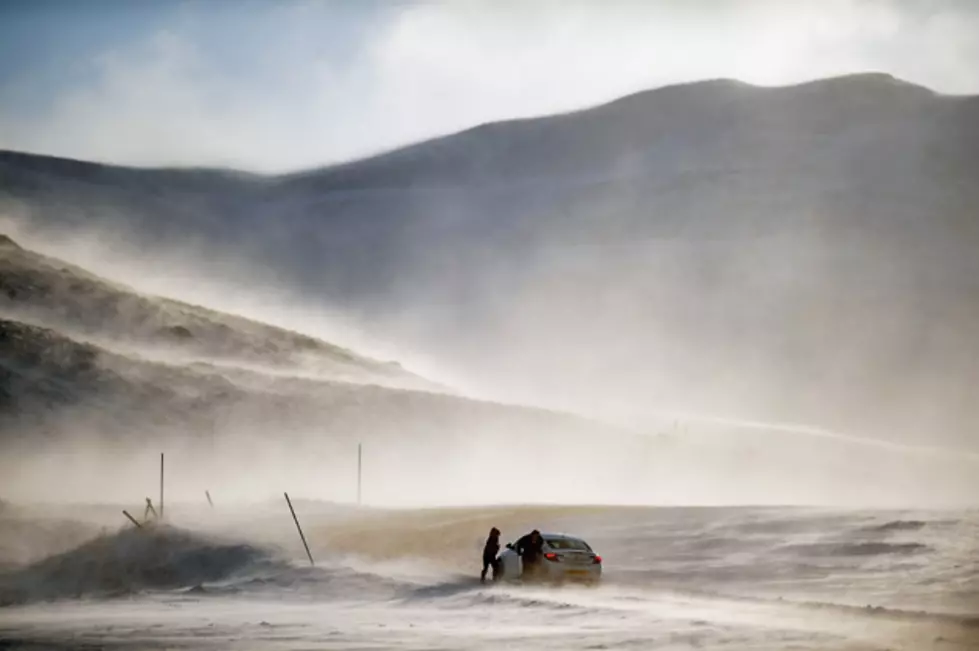 Winter Storm Headed for Western Wyoming Mountains, Weather Service Warns
Jeff J Mitchell, Getty Images
A winter storm is headed toward the Teton, Gros Ventre and Wind River Mountains, and is expected to dump snow on the mountain ranges from Wednesday night through Friday morning.
A few isolated snow showers Wednesday are expected to give way to moderate to heavy snow Wednesday night over those mountains, continuing through Friday morning.
Total snowfall is expected to range from eight to 18 inches above 8,500 feet, with accumulations of three to eight inches between 7,500 feet and 8,500 feet.
According to the NWS, the storm is also expected to impact the Wind River Mountains above 8,500 feet, where eight to 20 inches of snow can be expected through 12 p.m. Friday. Four to 10 inches of snow is expected down to 7,500 feet.
The weather service says heavy snow will make travel difficult at times, mainly over Togwotee Pass. Hunters and campers should prepare for cold, snowy and windy conditions.
Anyone who must travel is advised to keep some food, water and an extra flashlight in their vehicle in case of an emergency, the weather service says.
The latest road conditions around the state can be found by visiting wyoroad.info, dialing 511 or downloading the Wyoming 511 app from WYDOT.