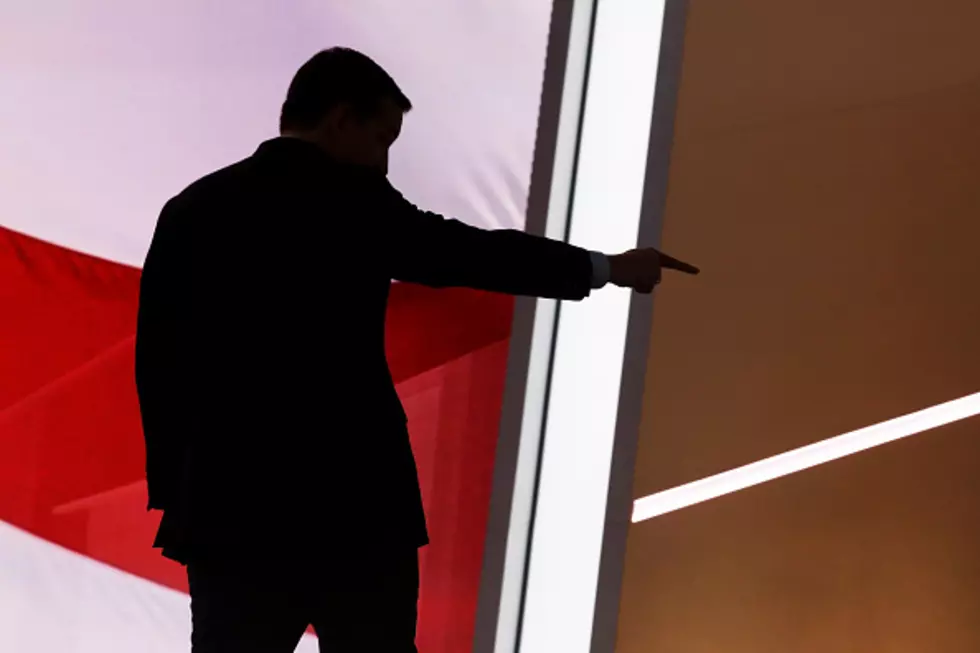 Wyoming GOP Delegation Unhappy With Cruz-Trump Spat; They'll Still Support The Candidate
Getty Images
The cacophony of boos that thundered down on Ted Cruz after his non-endorsement speech of Donald Trump at the Republican National Convention on Wednesday will fade as the Nov. 8 General Election draws near, the head of Wyoming's delegation said Thursday.
But the largely pro-Cruz Wyoming delegation still wasn't happy after the attempt at party unity dissolved into discord, Ed Buchanan said from Cleveland.
The New York City billionaire wanted his chief rival and U.S. Senator from Texas to speak, and even reviewed and cleared the speech beforehand.
"Donald Trump wanted Ted Cruz to speak so it wouldn't look like he was excluding Ted Cruz, so he could build some good will," Buchanan said. "It was designed to be mutually beneficial."
It didn't turn out that way.
The New York delegation, joined by others, loudly castigated Cruz, who later defended himself, saying he could not endorse someone who attacked his family during the campaign.
"We're disappointed," said Buchanan, the former Wyoming House Speaker from Torrington.
"We could have come out of that convention last night with unity and with a positive experience, a positive feeling, and Donald Trump could have benefited from that," he said.
Buchanan himself headed the Cruz campaign in Wyoming. Tuesday, he cast the votes on behalf of the Wyoming delegation: 23 for Cruz, three for Trump, two for Ohio Gov. John Kasich, and one for Florida U.S. Sen. Marco Rubio.
"I wanted to figure out a way to cast those three votes for Donald Trump and make it sound enthusiastic," Buchanan said.
The day before, Wyoming delegates didn't like how convention leaders blocked an effort to allow a roll-call vote to change party rules, which cleared the way for Trump's nomination.
And Wednesday's events didn't help.
Now it's time to move on, Buchanan said.
"Even though it's somewhat bittersweet for folks in the west, I think we will coalesce around Donald Trump," he said.
"Speaking for the delegation, we said that's we would and that's what we intend to do,"
They also want to crush the presumed Democratic Party nominee who will continue the assault on fossil fuels and the collateral damage on Wyoming's economy and workers, he said.
"The sheer negativity a lot of Wyoming folks feel about the prospect of a Hillary Clinton presidency comes from the fact that we've had a preview of what that's going to look like," Buchanan said. "We've had that preview for the last eight years, and economically we can't afford for the war on coal to continue."