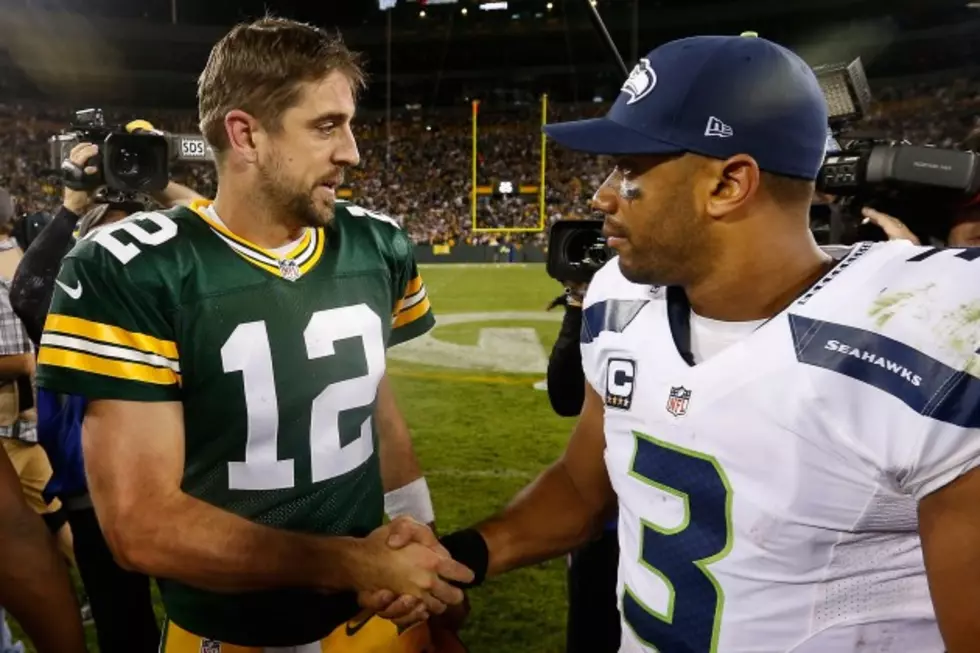 Aaron Rodgers Is a Bad Man! He's Funny Too! [VIDEO]
Christian Petersen, Getty Images
Ah, the feeling when you see the competitive nature of athletes off the field. Aaron Rodgers is an elite NFL quarterback, so is Russell Wilson.
Russell Wilson's Seahawks got a hard fought win in the conference championship game last year. It was a bitter defeat for the Packers. Rodgers remembered something Wilson said during an interview after that win.
The Packers beat the Seahawks yesterday, which gave Rodgers the perfect opportunity at a not so subtle 'jab' at his opponent.