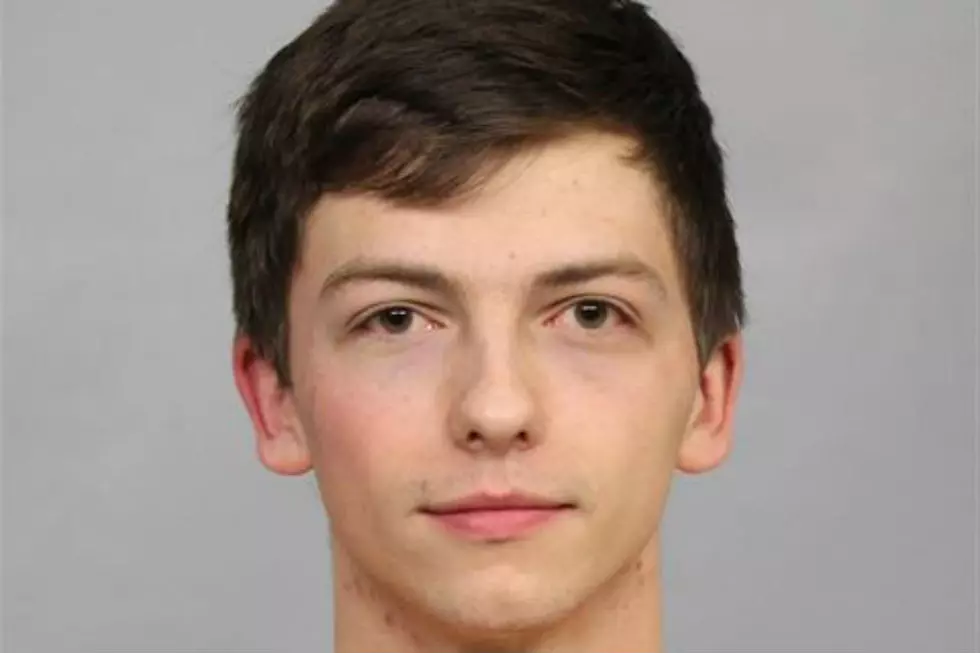 Casper Man Pleads Guilty to Destroying Property in WMC Shooting
Casper Police Department
A Casper man admitted to firing a handgun inside Wyoming Medical Center in March, but he continues to deny that he intended to harm anyone.
Appearing in Natrona County District Court Thursday, Mitchell Darin Taylor pleaded guilty to felony property destruction. He will go to trial on other felony charges including two counts of aggravated assault.
The shooting happened on March 4.
During Taylor's hearing Thursday, District Court Judge Daniel Forgey asked what Taylor did to cause damage to a door and walls inside the hospital.
Taylor answered, "Me pulling the trigger."
"Of what?" the judge asked.
"A firearm," said Taylor.
Taylor's attorney Joe Cole said Taylor acknowledges that video exists of Taylor firing a gun inside the hospital, though Taylor denies that he intended to harm anyone. He said his client pleaded guilty to the property destruction charges because he wanted to be held accountable for his actions.
Taylor, who told police he had taken LSD and wanted help, wasn't able to get in through the main entrance, so he entered through a security door in the back of the hospital, according to court documents.
A custodian in a hallway of a tunnel under the hospital saw Taylor with his back to the wall between two elevators and point a gun away from himself and toward her, prosecutors allege. The custodian began running in the opposite direction and heard multiple gunshots.
A Casper police officer testified in Taylor's preliminary hearing that Taylor asked, "Did I actually kill anyone?" following the shooting.
The trial for the assault charges is set to begin Monday.