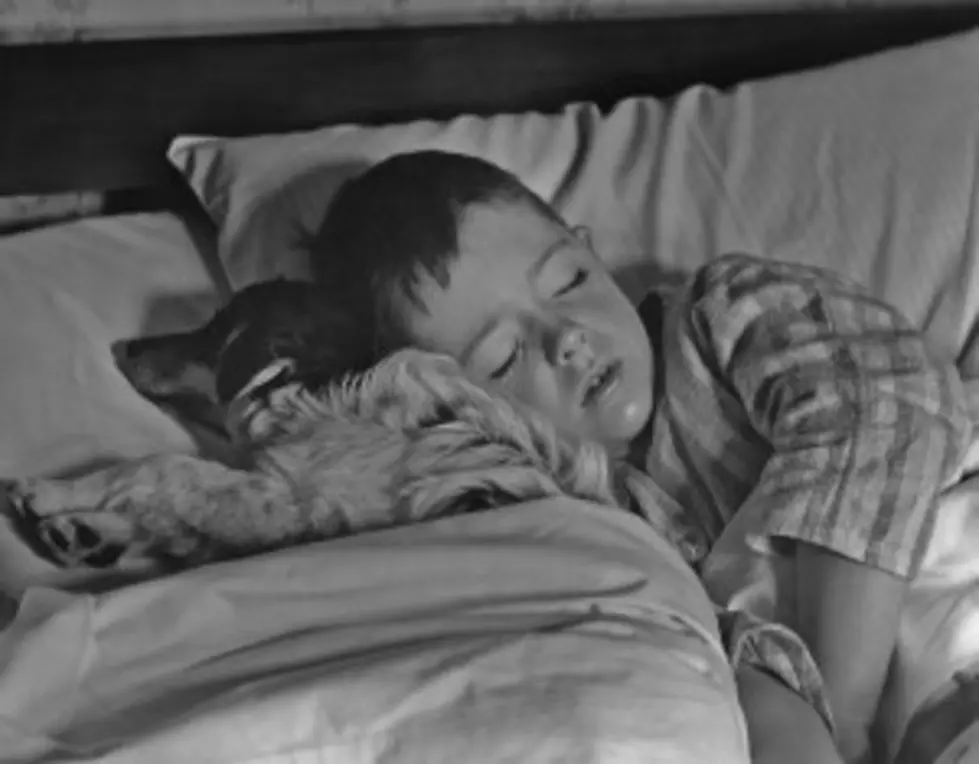 Do You Consider Your Pets To Be Part Of The Family?-[POLL]
In a recent Harris Poll nine out of ten pet owners in the U.S. say they consider their pets to be part of the family and 67% of those polled said they occasionally share a bed at night with their pet.Thirty-three percent say they rarely or never sleep with a pet. My house would be in the 67% or better, 'cause our dog sleeps in the bed every night. I thought after we got our daughter to sleep in her own bed, I was done sharing. Not so, Cocoa has been sleeping with us for probably seven years now.
My wife treats him like he's a kid, buying sweaters, jackets and doggie shoes for the wintertime when he goes outside to handle his business. Never thought I would be in this situation, but it's been so long now I've  grown used to it.
Other findings in the poll:
60 percent of Americans have a pet. Among these pet owners, two-thirds have a dog while just over half have a cat.  About one in ten have a fish, and less than one in ten pet owners have a bird or some other type of pet.
61 percent of dog owners have just one pooch, while 28 percent have two dogs and 11 percent have three or more dogs in the house.
46 percent of cat owners have just one cat while one-third have two felines.  Twenty-two percent have three or more cats. Four percent of the surveyed cat owners admit to having six or more in their home.
31 percent frequently purchase holiday presents for their pet, while another three in ten occasionally do so.
18 percent frequently buy their pets birthday presents and 22 percent do so occasionally.
19 percent admit to frequently or occasionally dressing up their pet in some type of clothing. Eighty-percent say they rarely or never do.
Ten percent of pet owners have taken their pets with them to work, while 82 percent say they have never done so.