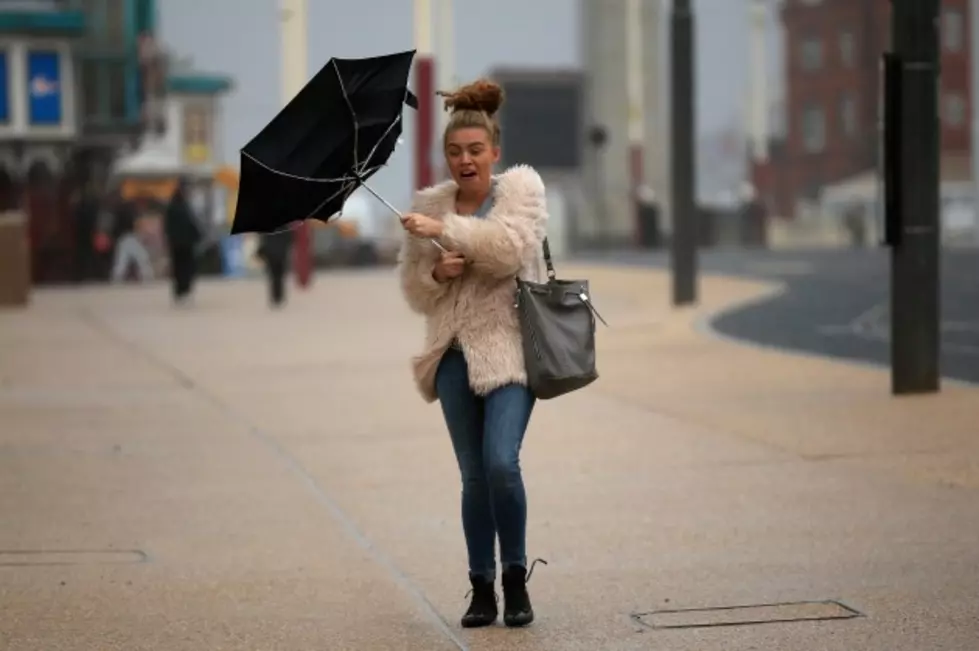 High Wind Warning in Effect Today
Christopher Furlong, Getty Images
The National Weather Service in Riverton has issued a high wind warning for this afternoon.
... HIGH WIND WARNING IN EFFECT FROM NOON TODAY TO 8 PM MDT THIS EVENING...
THE NATIONAL WEATHER SERVICE IN RIVERTON HAS ISSUED A HIGH WIND WARNING... WHICH IS IN EFFECT FROM NOON TODAY TO 8 PM MDT THIS EVENING. THE HIGH WIND WATCH IS NO LONGER IN EFFECT.
* TIMING... WINDS WILL INCREASE THROUGH THE MOD MORNING HOURS AND BECOME STRONG BY NOON TODAY.
* WINDS... WEST TO SOUTHWEST 30 TO 40 MPH WITH GUSTS TO 45 TO 60 MPH.
* IMPACTS... STRONG CROSS WINDS ARE POSSIBLE ACROSS AREA HIGHWAYS. RESIDENTS MAY NEED TO SECURE ANY LOOSE ITEMS BEFORE THE WINDS INCREASE.
PRECAUTIONARY/PREPAREDNESS ACTIONS...
A HIGH WIND WARNING MEANS A HAZARDOUS HIGH WIND EVENT IS EXPECTED OR OCCURRING. SUSTAINED WIND SPEEDS OF AT LEAST 40 MPH OR GUSTS OF 58 MPH OR MORE CAN LEAD TO PROPERTY DAMAGE.
... STRONG WINDS POSSIBLE FOR PORTIONS OF CENTRAL WYOMING THIS AFTERNOON...
.A COLD FRONT WILL APPROACH CENTRAL WYOMING THIS AFTERNOON. THIS... COMBINED WITH STRONG WINDS ALOFT MIXING TO THE GROUND WILL PRODUCE HIGH WINDS ACROSS PORTIONS OF CENTRAL WYOMING. THE WIND SHOULD DECREASE AFTER SUNSET ON THIS EVENING.