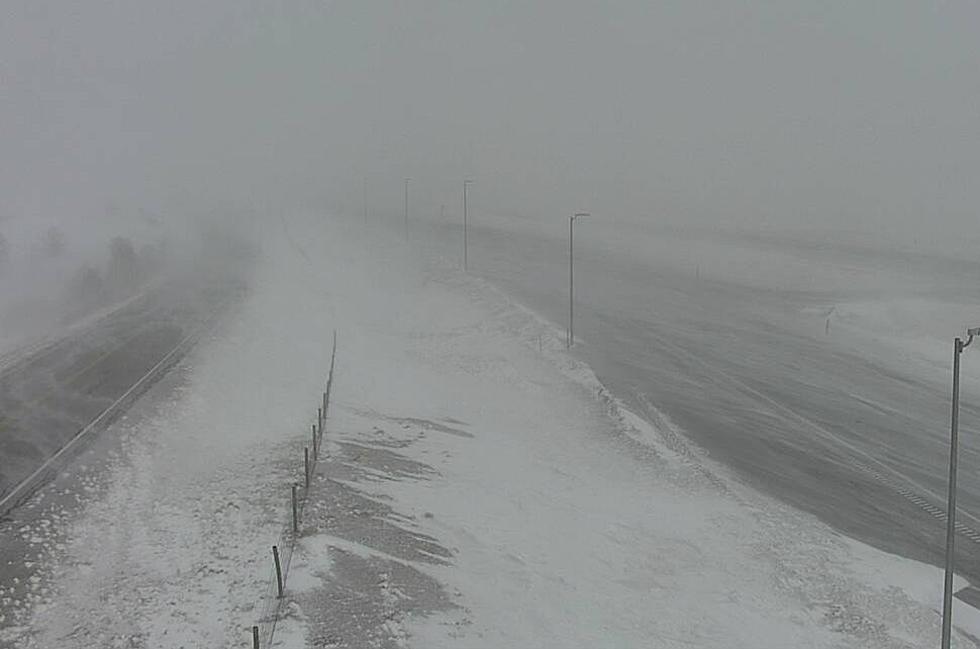 I-80 Between Laramie and Cheyenne to Remain Closed 6-8 Hours [UPDATED]
WYDOT
I-80 has reopened between Cheyenne and Laramie, though WYDOT reports high travel impacts due to winter weather conditions. 
=================================================================
For a second consecutive day, winter weather has forced WYDOT to closed all lanes of Interstate 80 between Laramie and Cheyenne.
As of 8 a.m. Tuesday, the closure was expected to last 6-8 hours, putting the estimated reopening time between 2 p.m. and 4 p.m.
Closures were also in effect for parts of I-25. All lanes were closed between Cheyenne and Chugwater, and the southbound lanes were closed between Wheatland and Chugwater. As of 5:27 a.m. Tuesday, WYDOT reported no estimated reopening time.
For the latest road conditions and closure information, visit WyoRoad.info, call 511 or download the Wyoming 511 app.
Enter your number to get our free mobile app