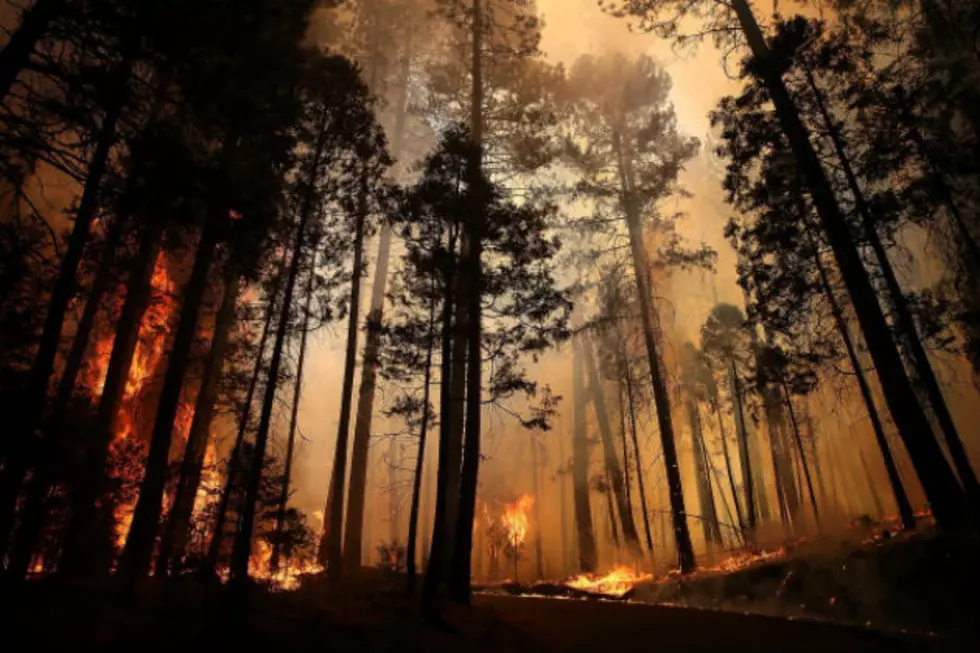 No Fires Reported in Natrona County; Smoky Skies Near Casper Caused by Wildfires Elsewhere
Justin Sullivan, Getty Images
The smoke has plenty of people wondering whether a new wildfire has taken hold nearby as fire season picks up, but authorities say the smoky skies near Casper are the result of blazes burning to the south.
The City of Casper Fire-EMS Department says the U.S. National Weather Service in Riverton was able to confirm that the large amount of smoke in the skies over Casper is drift smoke from the Tongue River Complex in southern Montana.
The Tongue River Fire is 18 miles to the south of Lame Deer, Mont. It is currently over 26,000 acres in size and grew by 10,735 acres on Monday.
As of Tuesday morning, no fires had been reported within Natrona County. The U.S. Bureau of Land Management has been flying aircraft over the county during the past few evenings, looking for new fires which could have resulted from recent storms.
The District also has an important message for homeowners.
"The only people that can truly protect your home from wildfires is you," the District wrote in a Facebook post. "The simple act of mowing grass and weeds down next to the things you want to keep can slow the fire's spread down enough to give us a chance to arrive and engage."
DayWeather Meteorologist Don Day says Monday brought winds from the southwest, which carried in smoke that could be from fires in California, Colorado, Arizona and Utah.
He says a large contributor is likely the Peekaboo Fire in northwestern Colorado, which is over 12,000 acres in size.
Anyone with questions about fire prevention strategies can call the Natrona County Fire District at 307-234-8826. They say they'd gladly send folks out to help make a fire prevention plan.
And for those sensitive to smoke, or anyone with respiratory conditions made worse by smoke, staying indoors is the best plan, if at all possible.