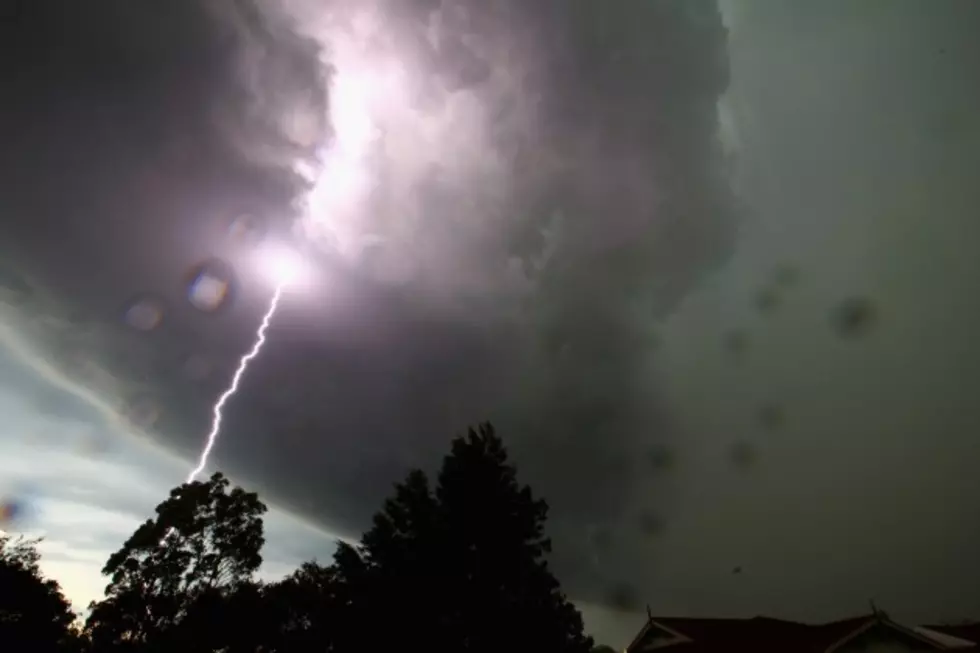 Thunderstorms Possible for Natrona County This Afternoon
Mark Kolbe, Getty Images
There's a significant weather advisory for Eastern Natrona County until 1:30 this afternoon.
Here's everything you need to know:
AT 1234 PM MDT...NATIONAL WEATHER SERVICE DOPPLER RADAR WAS TRACKING
A STRONG THUNDERSTORM NEAR RED BUTTES VILLAGE...WHICH IS 8 MILES WEST
OF CASPER...MOVING EAST AT 10 MPH.
HAIL UP TO ONE-HALF INCH IN DIAMETER AND WIND GUSTS UP TO 30 MPH ARE
EXPECTED WITH THIS STORM...ALONG WITH HEAVY RAIN AND FREQUENT
THIS STORM WILL BE NEAR...
U.S. HWY 220 MILE MARKER 110 AROUND 1245 PM MDT.
RED BUTTES VILLAGE AROUND 1250 PM MDT.
PARADISE VALLEY AROUND 100 PM MDT.
CENTRAL WYOMING FAIRGROUNDS AROUND 110 PM MDT.
JCT I25 AND HWY 20 AND CASPER EVENTS CENTER AROUND 115 PM MDT.
HOGADON SKI AREA AND CASPER AROUND 120 PM MDT.
BEARTRAP MEADOWS COUNTY PARK AND EASTRIDGE MALL AROUND 130 PM MDT.
THIS INCLUDES INTERSTATE 25 IN WYOMING BETWEEN MILE MARKERS 183 AND
IF THREATENING WEATHER APPROACHES YOUR AREA...TAKE SHELTER IN A
BRIEF HEAVY RAIN...WHICH MAY FLOOD LOW LYING AREAS SUCH AS DITCHES
AND UNDERPASSES...IS ALSO LIKELY. DO NOT DRIVE YOUR VEHICLE ON A
REPORT HAZARDOUS WEATHER TO THE NATIONAL WEATHER SERVICE OFFICE IN
RIVERTON AT 1-800-211-1448.