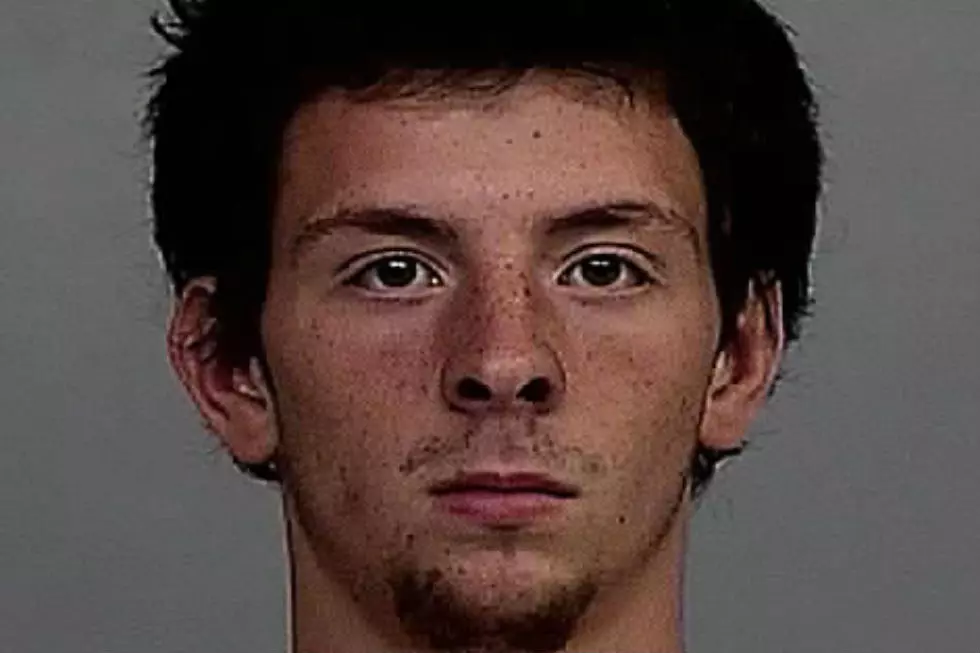 Casper Man Admits to Assaulting Pregnant Woman
Casper Police Department
Appearing in court Tuesday, a Casper man admitted to assaulting a pregnant woman.
Tristan William Holden pleaded guilty to one count of aggravated assault in Natrona County District Court. He could face up to 10 years in prison, a fine of $10,000 or both.
A sentencing date has not yet been set.
According to court records, police were called to a Casper residence in the 100 block of Columbine on  Nov. 7 of last year. When officers arrived, they heard two people inside an apartment screaming at each other.
When they entered the apartment, they saw a victim slouched over on the floor. She was crying and said she was hurt. A toddler was also in the apartment.
The victim told a police officer she was 12-weeks pregnant with Holden's child.
Police conducted a safety sweep of the apartment and found numerous knives and a sword lying on the floor.
Officers learned that Holden left the residence the previous night to calm down after an argument and returned the next day. The victim said she wanted Holden to calm down before she let him in, but Holden forced his way into the apartment. They began to physically fight before Holden held the victim to the ground while choking her.
Holden threatened to take the victim's child away from the residence as she tried to stop him but police arrived.