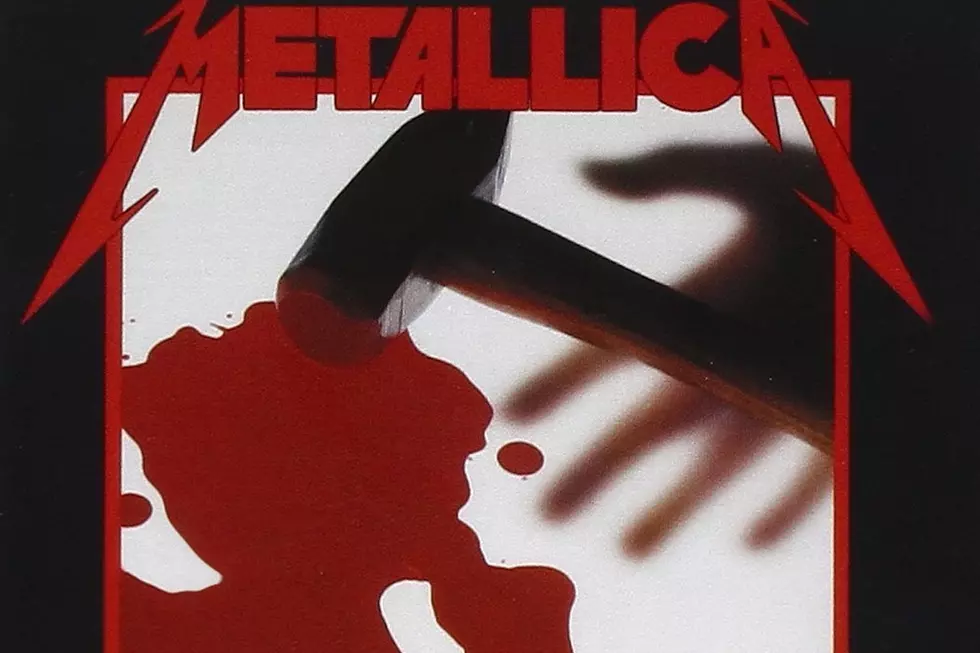 How Metallica Transformed Metal With 'Kill 'Em All'
Megaforce Records
Thrash metal officially arrived on July 25, 1983, with the release of Metallica's debut album, Kill 'Em All.
Sure, heavy-metal history had already witnessed many undeniable precedents, including Black Sabbath's "Paranoid," Queen's "Stone Cold Crazy" and Judas Priest's "Exciter," not to mention Motorhead's sizable contribution. But there's a difference between speed metal and thrash metal.
The early '80s saw an increasingly large number of bands – ranging from New Wave of British Heavy Metal upstarts like Venom and Raven to European contenders like Accept ("Fast as a Shark") and Krokus ("Headhunter") – opening up their songwriting throttle. But it was Metallica, spokesmen of an entirely new generation of bands, that categorically crystallized the thrash-metal aesthetic with this singular record.
In order to get there, Metallica had to abandon their hometown of Los Angeles, though Slayer, Dark Angel and a few other thrashers stuck it out and eventually broke through. They headed north to the San Francisco Bay area, where they joined local comrades like Exodus, Legacy (later renamed Testament) and others to cook up thrash's definitive recipe.
Listen to Metallica's 'Whiplash'
This encompassed all of the usual ancestral musical ingredients, but seasoned with a pinch of unfettered punk-rock energy and a dash of America's home-brewed D.I.Y. hardcore ethos before being brought to a boil and yielding a broth rich in high-velocity technicality and, most importantly, a distinctly serrated guitar sound that had nothing in common with typical speed metal.
No song on Kill 'Em All exemplifies this more forcefully and efficiently than the aptly titled "Whiplash," followed closely by manic cuts like "Hit the Lights," "Motorbreath" and "Metal Militia." But Metallica were wise, and talented, enough not to damn themselves to eternal frenzy – thanks in large part to the musical maturity of Cliff Burton. The bassist shines on his solo showcase, "Anesthesia (Pulling Teeth)," and injected slower tempos, frequent time and riff changes and strong melodies (even chorus hooks!) into visionary numbers like "Jump in the Fire," "Phantom Lord," "No Remorse," "Seek and Destroy" and "The Four Horsemen."
Kill 'Em All served as a warning shot across the bow of metal's warship, unequivocally alerting every sailor that a creative sea change was in the offing, spearheaded by Metallica and their thrash metal co-conspirators. Metal would never be the same.
Metallica Albums Ranked
Inside the Infamous '92 Guns N' Roses / Metallica Tour