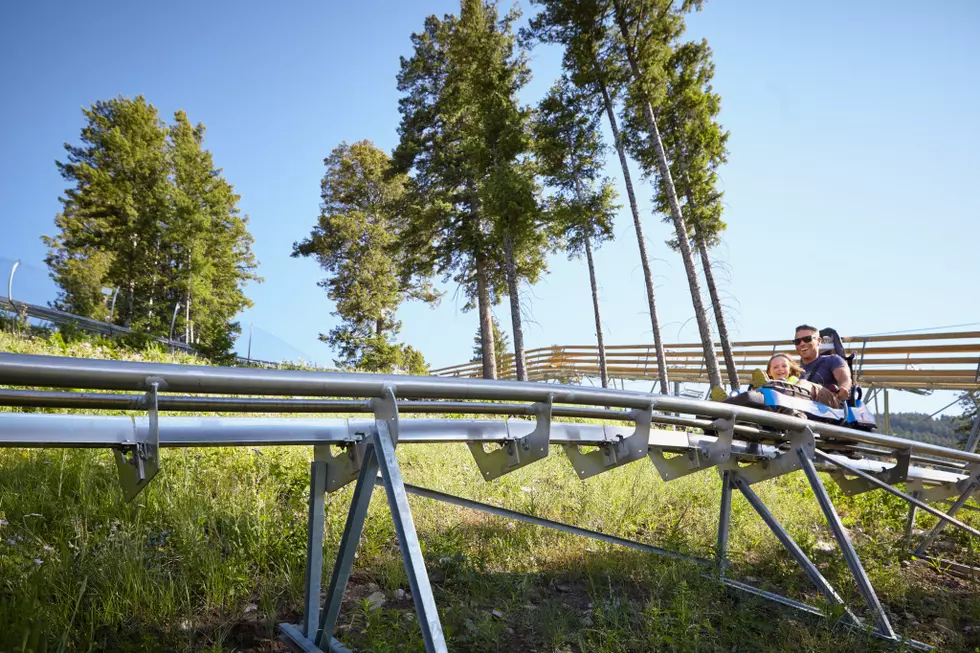 Virtually Ride Wyoming's Coolest Roller Coaster [Video]
Snow King Mountain Cowboy Coaster
Take a virtual roller coaster ride on Wyoming's most thrilling roller coaster right here!
In a state without a theme park or large roller coaster of any kind, Snow King Resort in Jackson got a little creative.
The Snow King Cowboy Coaster lets adventure-seekers take a five and a half minute long thrill ride. The course is a mile long and your car reaches speeds of 25 mph.
Coaster drivers must be between 54 and 84 inches tall and to ride with a driver, you must be 38 inches tall. The Cowboy Coaster is open daily from 11:00 a.m. - 6:00 p.m. through the summer and winter season. Driver tickets are $20 and passenger tickets are $10.